'Much Brighter Than Before': COVID-19 Cases Plunge Across US
Authored by Zachary Stieber via The Epoch Times (emphasis ours),
COVID-19 case counts have dropped across the United States in recent days, stoking optimism that the Omicron-fueled wave is subsiding.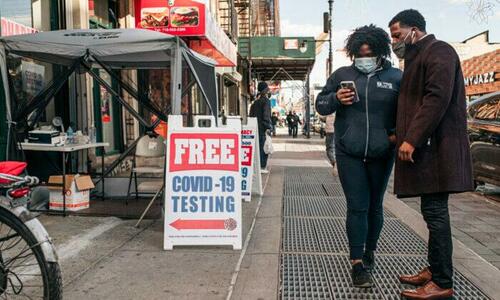 Thirty-four states have recorded a decrease in cases in recent days, not including states that reported a single-day drop, according to an Epoch Times analysis.
That includes some of the states that saw huge Omicron-fueled increases, including New York, California, and Florida.
Omicron is one of the newest variants of Covid19.
[ZH]: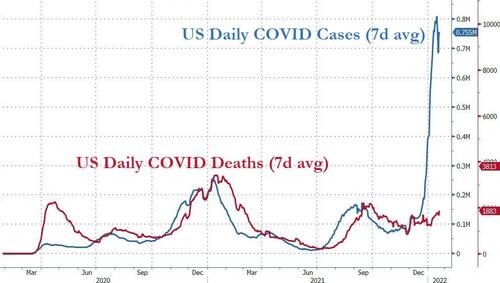 Other states that have seen fewer cases recently include Alabama, Delaware, Georgia, Louisiana, Nevada, North Dakota, Oregon, and Pennsylvania.
States in every region of the country have reported fewer cases, and a smaller number have also seen a lower number of people being admitted to hospitals with or for COVID-19.
Omicron is more transmissible than the Delta variant, which dominated the United States for months last year. However, it causes a smaller percentage of cases that require hospital care or lead to death.
States saw a significant increase in positive tests with the emergence of Omicron late last year, in part because the COVID-19 vaccines provide little protection against infection from the strain.
Cases in New York shot above 90,000 on Jan. 7, but have since dropped sharply, hitting 26,772 on Monday.
Hospitalizations attributed to COVID-19 have also gone down in the northeastern state in recent days.
Gov. Kathy Hochul, a Democrat, worries that hospital admissions may go back up in the near future, "but overall, the...