"This Is Just Madness!" Paul Craig Roberts Warns "America Is Very Unstable"
Via Greg Hunter's USAWatchdog.com ,
International award-winning journalist and former Assistant Treasury Secretary Dr. Paul Craig Roberts (PCR) says data shows between CV19 policies and the policies surrounding Russia that "America is very unstable."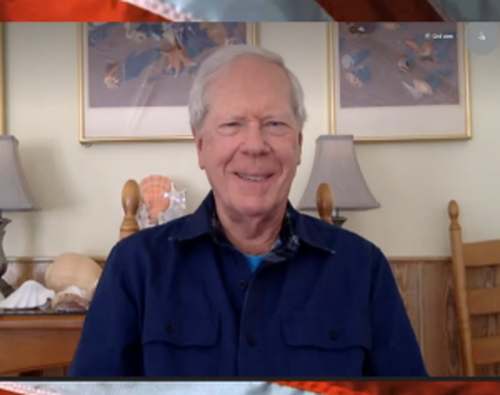 Let's start with the NATO talks with Russia over Ukraine that broke down in a diplomatic disaster last week.  There is the real possibility of nuclear war with Russia.  Dr. PCR explains, "The West is continually antagonizing Russia (PCR is referring primarily to Ukraine, Georgia and Kazakhstan)..."
"  This will eventually lead to some kind of conflict.  If it is a conventional war, the West does not have a chance—no chance whatsoever.  So, what would Washington do when it's faced with a massive defeat?  It would save face by resorting to nukes.  That's the way Washington is.  So, it's very dangerous.  It's extremely dangerous to make the Russians feel threatened, and when they tell you (Washington D.C) that, you ignore it.  You don't hear, and you make them feel more threatened. . . . This is just madness, and it opens up the prospects of military confrontation.  I guarantee you that the Russians are not going to allow NATO to take in Ukraine and Georgia.  They simply will not, and it cannot be done. . . . We are not prepared for military confrontation with Russia and much less with Russia and China."  Last week, the Russian government publicly said it thought the Biden Administration was having a "nervous breakdown," which was intended as a huge insult.
The other huge problem is the CV19 policies with shutdowns and coerced experimental injections.  Dr. PCR says, "The whole Covid thing is a...