From Bullard To Bearard (And Back Again?)
Authored by Peter Tchir via Academy Securities,
Yesterday, Bullard gave markets a serious scare.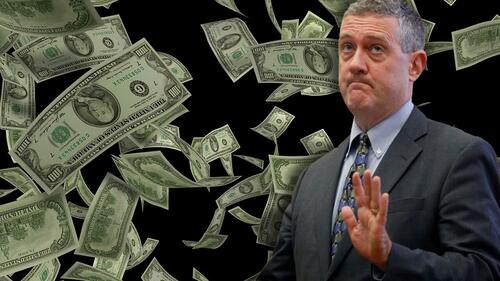 From the moment he spoke, stocks gave up any attempt at a rebound, long date bonds continued to drift lower post their CPI plummet, and the market went from pricing in 1.3 hikes at the March meeting, to 1.8 hikes!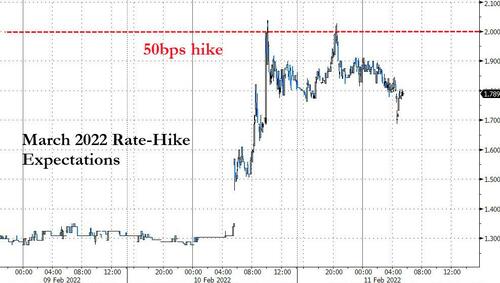 The only "disagreement" in the market chatter seemed to be whether we were getting 50 bps or more at March, back to back 50's, or even an inter-meeting hike. The last time the Fed did an emergency hike may have been before even I was born, which is saying a lot (nah, it was within my lifetime, but still a long time ago).
The questions I have:
Wasn't a 7% CPI print known at the FOMC's January meeting (which was only 2 weeks ago)? It seems like it should have been.

Why didn't the Fed stop buying bonds at the last meeting? The market was reasonably prepared for that.

Is Bullard trying to soften the market for the Fed,  or is his opinion an outlier? (which has been the case quite often).

If the Fed was on the precipice of needing an emergency hike, why didn't they stop buying bonds at the meeting? (ok, I kind of asked that question twice).

The 'forward' looking reports seem to indicate an easing in inflation pressures, so why are we so focused on a backward looking data point?
I wish I knew the answers to these questions, but my best estimate is that the market heavily overreacted to...