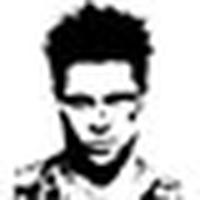 Rabo: The Soft Power Of The EU And Its Markets Are Clashing With The Hard Power Of Russia And Its Weapons: Who Wins?
By Michael Every of Rabobank
Valentine's Day should be filled with love, but there is very little of that in the air. Neither are there civilian aircraft over Ukraine given it is apparently now impossible for them to get insurance, a huge blow to an already weak economy. In short, markets are belatedly waking up to the geopolitical risks posed by Russian military action against Ukraine. We now even have an alleged potential start date, with all the usual caveats – Wednesday, February 16.
Of course, Russia continues to vociferously deny it has any such intentions, and correctly points to the US not being a good actor when it comes to casus belli. Then again, Moscow just refused to comply with an official Organization for Security and Co-operation in Europe (OSCE) request to transparently explain what its military is doing all around Ukraine's borders. Said OSCE observers are now being pulled out of eastern Ukraine; a flood of countries are pulling ambassadors or citizens out  - including Russia; Ukraine's army has reportedly had its leave cancelled; and President Zelenskiy has asked President Biden to come to Kyiv as a demonstration that all is well. So, everyone who had been acting pragmatically is now head over heels – but not in love.
What are markets to do should this grim assessment prove accurate? Obviously, risk off, tempering some of the recent surge in bond yields; yet the direct economic impact of a Russian attack is small provided it is not sustained, even if there would be immediate disruption to markets of the kind already seen (i.e., no commercial flights/shipping).  An...