"All Bets Are Off" - Shares Of Trump's 'Truth Social' Slide As Executives Quit, Elon Buys Twitter Stake
Shares of DWAC, better known as President Trump's Truth Social competitor to Twitter, have been hammered by reports that the app has been experiencing technical issues that have rendered it non-functional (despite promises that it would be up and running smoothly by now).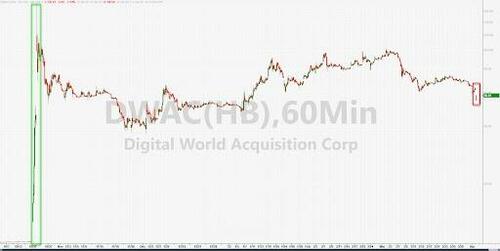 Compounding the bad news, Reuters reported Monday that two of the company's top executives, both of whom had become "central players" in the business, have abruptly decided to quit.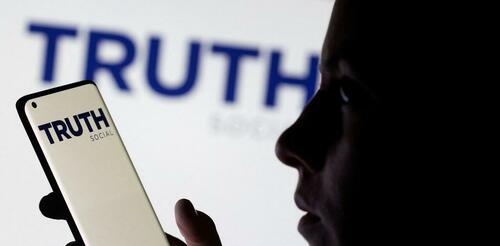 Here's more from RTRs:
Josh Adams and Billy Boozer - the company's chiefs of technology and product development - joined the venture last year and quickly became central players in its bid to build a social-media empire, backed by Trump's powerful brand, to counter what many conservatives deride as "cancel culture" censorship from the left.

Less than a year later, both have resigned their senior posts at a critical juncture for the company's smartphone-app release plans, according to two sources familiar with the venture.
Their departures followed the failed launch of the company's iPhone app on Feb. 20. More than a month later, many users are still on the waiting list and unable to access the platform., despite promises from former Rep. Devin Nunes that the app would be operational by the end of March.
Another obstacle to growth is the fact that the company has an app for iPhones, but no app for Android phones, which means more than 40% of American consumers won't be able to access it.
While Reuters said it couldn't determine the exact reasoning behind why the executives decided to quit, without them, sources familiar with the company's operations...