Is Twitter "Burning The Evidence" By Unshackling Conservative Accounts?
Authored by Steve Watson via Summit News,
Conservative Twitter users have noticed a massive uptick in followers and engagement following Elon Musk's Twitter buy, while leftists on the platform are experiencing the inverse, prompting some to wonder if the company is undoing evidence that it rigged the reach of people it deemed to be undesirable.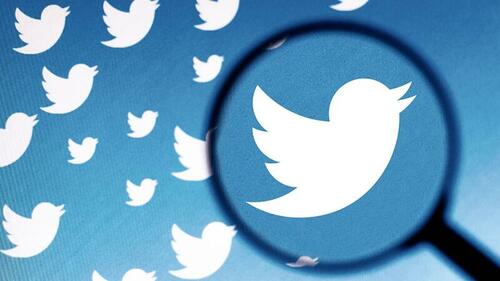 The trend is so extreme that it prompted Twitter to address it, claiming that it is all organic owing to new accounts being created and existing accounts being deactivated.
"We've been looking into recent fluctuations in follower counts. While we continue to take action on accounts that violate our spam policy which can affect follower counts, these fluctuations appear to largely have been a result of an increase in new account creation and deactivation," the company said in a statement.
New from me:
On the day Elon Musk announced his Twitter takeover, 200,000 Katy Perry followers deactivated.
Marjorie Taylor Greene gained 90,000 followers.
Twitter confirmed to @NBCNews: It wasn't bots.
Apolitical users fled. Right-wing users joined.https://t.co/gxBWpxq1uG

— Ben Collins (@oneunderscore__) April 27, 2022
Not everyone is buying Twitter's explanation, however.
While I'm awesome and totally deserving of 87,000 new followers a day it seems that someone took the shackles off my account. Wonder if they're burning the evidence before new mgmt comes in? pic.twitter.com/9Mso48qyNP

— Donald Trump Jr. (@DonaldJTrumpJr) April 26, 2022
Remember when Twitter, one of the biggest social media companies in the world, spent years shadow banning conservatives and gaslit everyone by pretending they didn't?
Crazy world back then, a few days...