"2023 Will Be A Year From Hell" - Martin Armstrong Warns Of Inflation-Driven Civil-Unrest
Via Greg Hunter's USAWatchdog.com,
Legendary financial and geopolitical cycle analyst Martin Armstrong says the time to prepare is now for what is coming in 2023.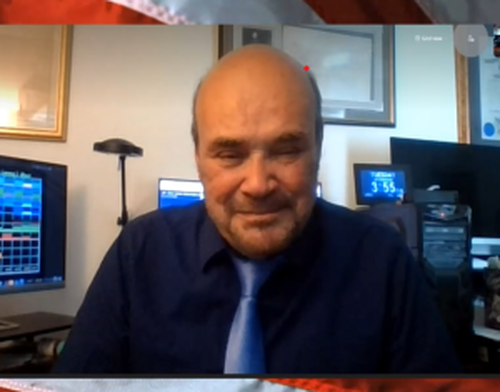 Armstrong's Socrates computer program is predicting "2023 will be the year from Hell." 
Armstrong explains, "Our computer is predicting a 'war cycle' that hits in 2023, but that is also civil unrest..."
"...so, you are looking at revolutions and etc. because of inflation.  Our projection on oil is that it is going to go up dramatically into 2023.  It's going to be the same thing, I think, for gasoline prices.  This is just not over yet.  The euro looks like death warmed over...

Our computer is projecting the continued decline of the euro and rising commodity prices.  With these sanctions on Russia, you just had the leader of Hungary say Europe is committing suicide.  The sanctions are hurting Europe more than they are hurting Russia.  This is like a shot to the lung.  They can't even breath at this stage."
Armstrong says you are not going to have to wait until next year to see extreme stress in the financial system.  Armstrong is seeing financial upheavals coming in the August and September time frame.  So, the economic pain is already here and getting worse, especially in Europe.  Armstrong says,
"I think you are going to see this come to a head. . . . It's definitely tanking more anyway. . . . What makes things even worse for the world is the dollar going up and not down.  This is because you had all these...