Here Comes The Shanghai Accord 2.0: China Unleashes Gargantuan Credit Injection To Start 2019
One month ago, we pointed out a curious shift in the official language out of China's central bank: in late December, when traders were generally away on vacation, the PBOC indicated a critical shift in the official monetary policy description at the December Central Economic Work Conference, from "prudent and neutral" to "prudent with appropriate looseness and tightness". 
What caught our attention is that the new description was surprisingly similar to what was adopted in 2015, just as monetary policy eased significantly and ahead of the famous "Shanghai Accord" of January 2016 when, as the world was careening to a bear market, a coordinated response from G-7 leaders and China sparked a massive rally in stocks as China unleashed another massive credit injection burst which impacted the global economy for the next year. As Goldman said at the time, "such official policy language, while subtle, can carry important information about the monetary policy stance."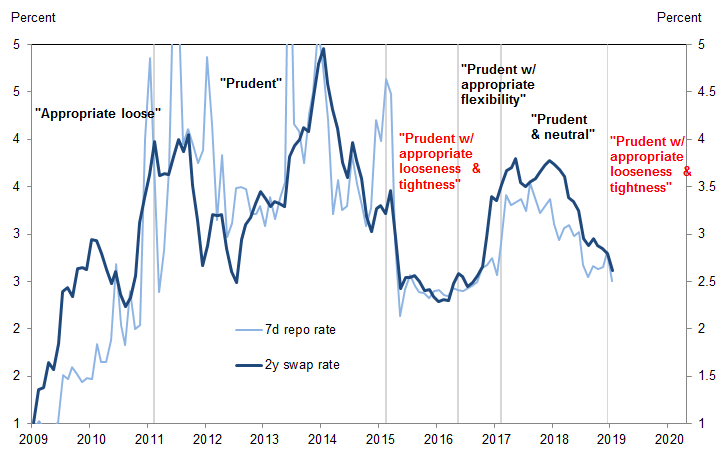 Which is why in January we said that "while traders were focusing on the latest words out of Fed Chair Powell, is the real "risk-on" catalyst the hint out of China that a new "Shanghai Accord" may be imminent" and added that "the answer is most likely yes, especially if the upcoming US-China trade talks fail to yield a favorable outcome, as the alternative would be even more pain for China's economy."
One month later we got the answer when China overnight reported its latest credit aggregate data, and it was a doozy.
While the market's attention may have been focused on that "other" news reported by China overnight, namely yet another disappointing month of CPI and PPI, as China's CPI inflation eased further to 1.7% Y/Y in January from 1.9% in December, while PPI inflation moderated further to just barely above deflation territory, printing at 0.1% yoy in January, the lowest since October 2016...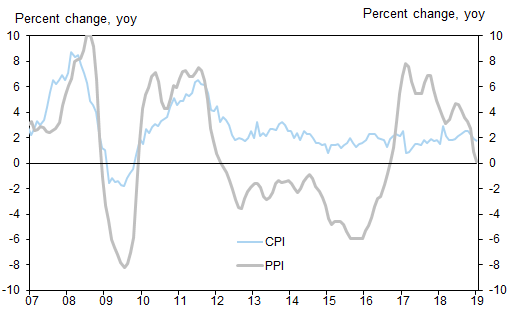 ... the highlight of the overnight data had little to do with China's lagging inflation indicators, and everything to do with China's latest new loan data reported by the PBOC. What it showed was that, whether alone or with others, Beijing has indeed decided to massively reflate its (and the global) economy, in what may soon be dubbed the Shanghai Accord 2.0
Here's what happened in January: Chinese financial institutions made a record 3.23 trillion yuan of new loans, versus a projected 3 trillion yuan. That was the most in any month back to 1992, when the data began, and represented a whopping 13.4% yoy increase in January.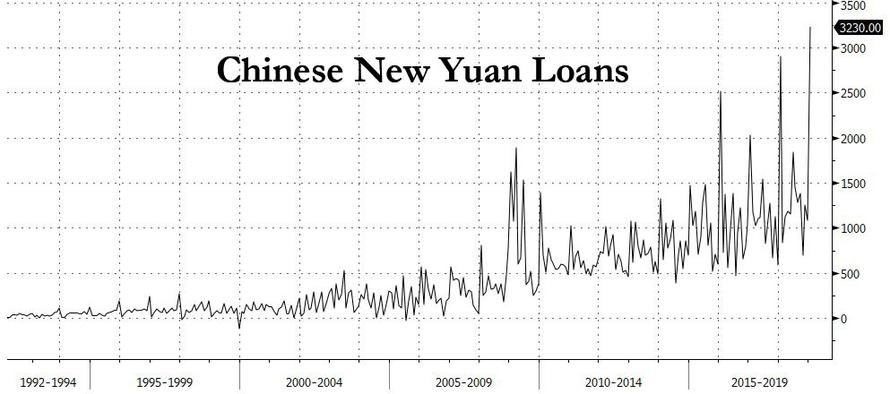 But while the surge in new loans was impressive, it was nothing compared to what China reported in its broader, all-encompassing Aggregate Financing (until recently Total Social Financing), which exploded nearly threefold from December's 1.59 trillion to an unprecedented 4.64 trillion ($685 billion) in the month of January, smashing expectations of 3.31 trillion, and printing far above...