In Scathing NYT Editorial, De Blasio Claims Amazon's NYC Pull-Out "Proved Its Critics Right"
As the New York politicians who supported and helped negotiate the deal that would have brought Amazon to Queens stumble through the five stages of grief following the loss of what Gov. Andrew Cuomo's office once described as one of the greatest economic boons in recent NY history (which has been dominated largely by stories of companies and taxpayers fleeing the high-tax, high cost-of-living state for greener pastures in the Sun Belt), NYC Mayor Bill de Blasio has ratcheted up his criticism of the e-commerce behemoth for abandoning his city in the face of growing political pressure.
In an op-ed published by the New York Times, de Blasio again blasted Amazon and its CEO, Jeff Bezos, for "proving its critics right" by balking at demands from "Democratic socialists" like Alexandria Ocasio-Cortez and other progressives that Amazon be forced to pay its "fair share" in taxes (and that the $3 billion tax-incentive package extended to Amazon would be better spent fixing the subway, failing to understand that this revenue will now never be collected since Amazon has opted to abandon Queens).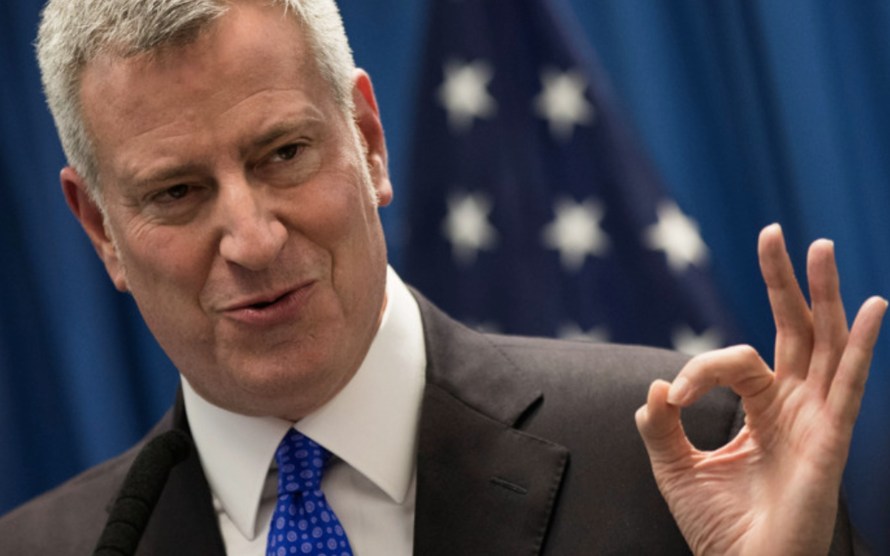 In the scathing op-ed, de Blasio said that in the days before Amazon scrapped the deal, he had tried to reason with the company and had encouraged it to engage with the local community by addressing some of its critics concerns, perhaps by committing to hire some low-income Queens residents, or meet with organized labor.
Instead, de Blasio revealed that just hours after a meeting with community leaders, Amazon had decided to "cancel it all." And by abandoning a deal that would have led to New York reaping a nine-fold return on the $3 billion incentives package, Amazon had once again proved that concentrated corporate power has become a corrosive influence in contemporary society.
Read the full op-ed below (text courtesy of the New York Times):
The first word I had that Amazon was about to scrap an agreement to bring 25,000 new jobs to New York City came an hour before it broke in the news on Thursday.
The call was brief and there was little explanation for the company's reversal.
Just days before, I had counseled a senior Amazon executive about how they could win over some of their critics. Meet with organized labor. Start hiring public housing residents. Invest in infrastructure and other community needs. Show you care about fairness and creating opportunity for the working people of Long Island City.
There was a clear path forward. Put simply: If you don't like a small but vocal group of New Yorkers questioning your company's intentions or integrity, prove them wrong.
Instead, Amazon proved them right. Just two hours after a meeting with residents and community leaders to move the project forward, the company abruptly canceled it all.
I am a lifelong progressive who sees the problem of growing income and wealth inequality. The agreement we struck with Amazon...