Irrefutable Evidence: 10 Videos That Show Creepy Joe Biden Touching Women Inappropriately
Authored by Michael Snyder via The End of The American Dream blog,
Has the #MeToo movement destroyed Joe Biden's chances of ever getting to the White House? 
In virtually all of the early polls for the race for the Democratic nomination, Biden had been leading.  And most polls have showed him with a sizable lead over Donald Trump in a hypothetical head to head contest. 
So there was a very real chance that Joe Biden could have become the next president of the United States, but many believe that his political career has now been brought to an end.  It was anticipated that President Trump and the Republicans would attack Biden relentlessly once he had secured the nomination, but what makes this recent attack so devastating for the Biden campaign is the fact that it is coming from the left.  Joe Biden has been accused of inappropriate touching by a former Democratic nominee for lieutenant governor in Nevada, and the mainstream media is pushing this story really hard.  Could it be possible that someone is trying to push Biden out of the race before it has even really begun?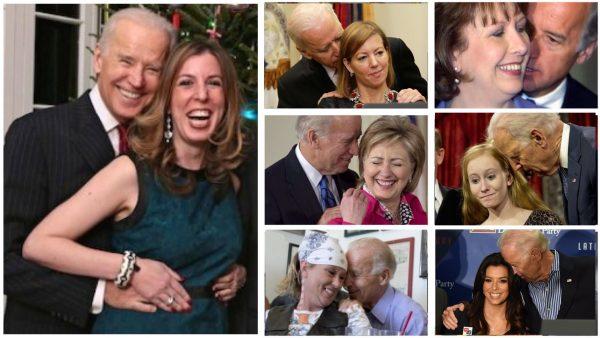 I would like to share with you what Lucy Flores had to say about Joe Biden in her own words.  But let me warn you that there is one expletive in this quote.  Since this is such an important national story about a man that could potentially become our next president, I decided that it was best to leave this quote unedited…
Just before the speeches, we were ushered to the side of the stage where we were lined up by order of introduction. As I was taking deep breaths and preparing myself to make my case to the crowd, I felt two hands on my shoulders. I froze. "Why is the vice-president of the United States touching me?"

I felt him get closer to me from behind. He leaned further in and inhaled my hair. I was mortified. I thought to myself, "I didn't wash my hair today and the vice-president of the United States is smelling it. And also, what in the actual fuck? Why is the vice-president of the United States smelling my hair?" He proceeded to plant a big slow kiss on the back of my head. My brain couldn't process what was happening. I was embarrassed. I was shocked. I was confused. There is a Spanish saying, "tragame tierra," it means, "earth, swallow me whole." I couldn't move and I couldn't say anything. I wanted nothing more than to get Biden away from me. My name was called and I was never happier to get on stage in front of an audience.
During a subsequent interview, Flores stated that she was motivated to come forward when she saw photos and video clips of Joe Biden touching many other women inappropriately on social media…...