In his annual letter to shareholders, Amazon CEO Jeff Bezos diverted from his usual long-term strategic focus in favor of some short-term tactical virtue-signaling.
Having pledged in October to improve working conditions and raise the minimum wage of all his warehouse staff to $15 an hour:"We did it because it seemed like the right thing to do" (after public relations pressure from Bernie Sanders and Elizabeth Warren over 'living wage protections'), Bezos laid down a challenge to his competitors...
"Today I challenge our top retail competitors (you know who you are!) to match our employee benefits and our $15 minimum wage," Bezos said.

"Do it! Better yet, go to $16 and throw the gauntlet back at us. It's a kind of competition that will benefit everyone."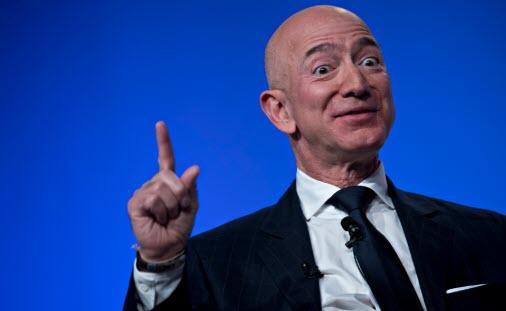 Of course, Bezos would love everyone else to have even lower margins while he enjoys AWS' 30% profits - he's not the richest man in the world by complete accident.
However, what caught our eye most was the irony of his claim that "much of what we build at AWS is based on listening to customers" coming just a day after Bloomberg broke the "Alexa's always listening and humans are laughing at your conversations" story...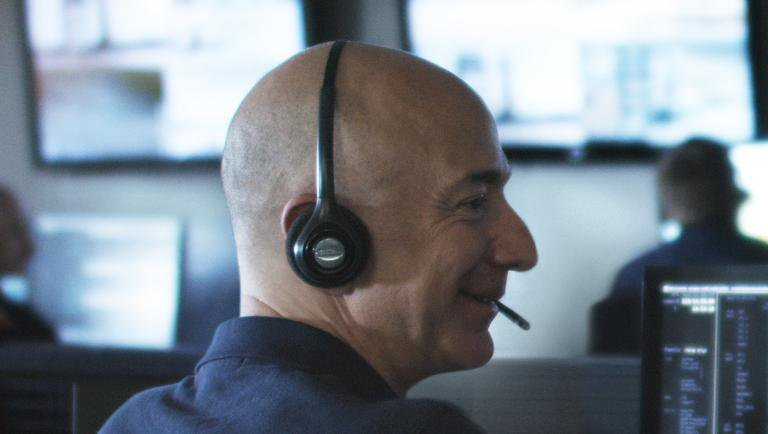 His parting words are particularly noteworthy: "Teams all across Amazon are listening to customers and wandering on their behalf!"
Big Brother Bezos for your own good, 'Murica!
*  *  *
Jeff Bezos Full Letter to Shareholders.
To our shareowners:
Something strange and remarkable has happened over the last 20 years. Take a look at these numbers:
1999                3%
2000                3%
2001                6%
2002              17%
2003              22%
2004              25%
2005              28%
2006              28%
2007              29%
2008              30%
2009              31%
2010              34%
2011              38%
2012              42%
2013              46%
2014              49%
2015              51%
2016              54%
2017              56%
2018              58%
The percentages represent the share of physical gross merchandise sales sold on Amazon by independent third-party sellers – mostly small- and medium-sized businesses – as opposed to Amazon retail's own first party sales. Third-party sales have grown from 3% of the total to 58%. To put it bluntly:
Third-party sellers are kicking our first party butt. Badly.
And it's a high bar too because our first-party business has grown dramatically over that period, from $1.6 billion in 1999 to $117 billion this past year. The compound annual growth rate for our first-party business in that time period is 25%. But in that same time, third-party sales have grown from $0.1 billion to $160 billion – a compound annual growth rate of 52%. To provide an external benchmark, eBay's gross merchandise sales in that period have grown at a compound rate of 20%, from $2.8 billion to $95 billion.
Why did independent sellers do so much better selling on...