Homebuilder Sentiment Slips For First Time In 2019
For the first time in 2019, sentiment among US homebuilders dropped in June signaling that lower mortgage rates are failing to give the housing market a sustained boost amid property prices that remain out of reach for many buyers.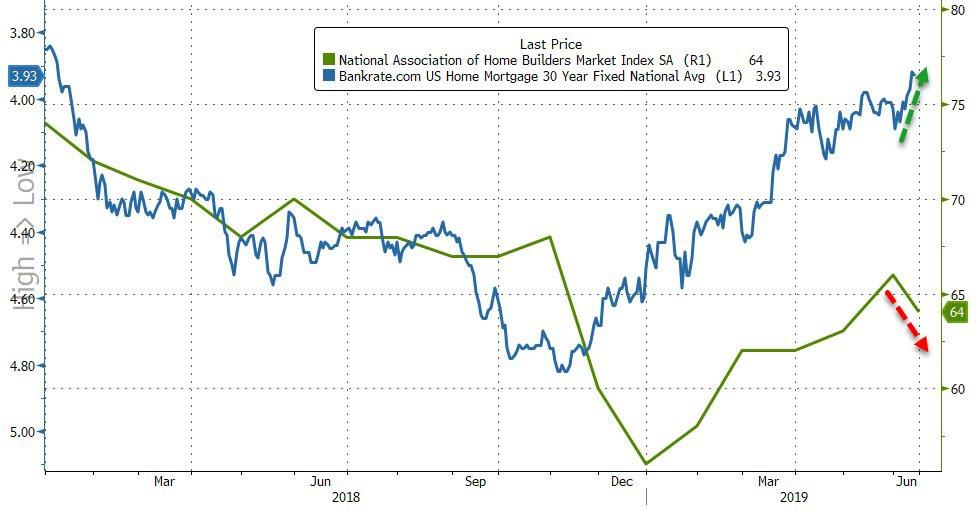 The headline index dropped to 64 from 66 (with expectations of a rise to 67). All three components declined, with sales expectations hitting a four-month low.
We note that Bloomberg reports homebuilders cited rising costs for development and construction, along with concern over trade issues and labor shortages, according to the report. The figures contrast with some signs that the housing market is picking up, as a gauge of mortgage applications jumped earlier this month by the most in four years, while new-home construction advanced in March and April.
"Despite lower mortgage rates, home prices remain somewhat high relative to incomes, which is particularly challenging for entry-level buyers," NAHB Chief Economist Robert Dietz said in a statement.

"Builders continue to grapple with excessive regulations, a shortage of lots and lack of skilled labor that are hurting affordability and depressing supply."
However, the picture was more mixed geographically, with the index declined in the Northeast and West while rising in the Midwest to the highest since October. It was unchanged in the South.
This means all six sub-groups of the Bloomberg Macro Surprise index are now in the red...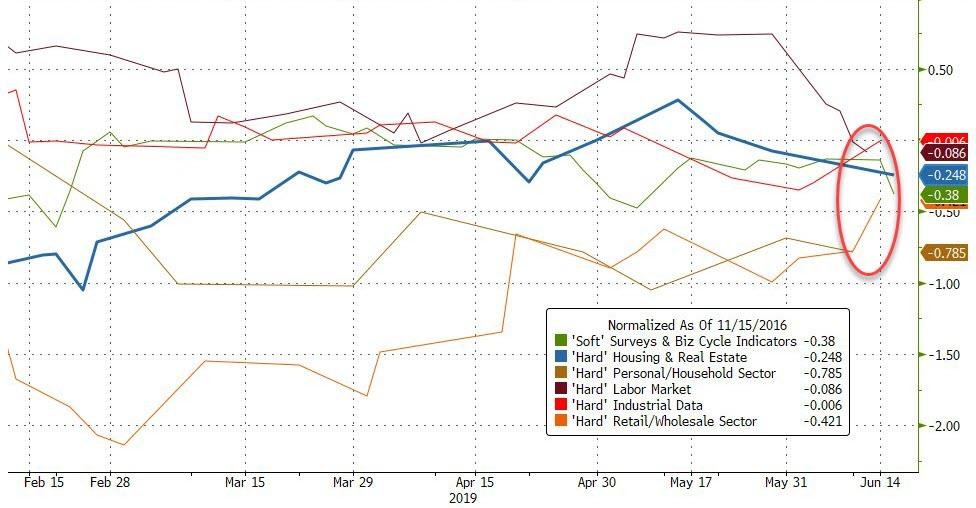 We're gonna need more rate-cuts (or negative-rate mortgages?)....