Definitely Not A Fed-Juiced Melt-Up, Nope!
Despite "good" data and Fed's Evans remarking on how "strong" the economy is, markets are soaring higher (beginning at the cash open) this morning...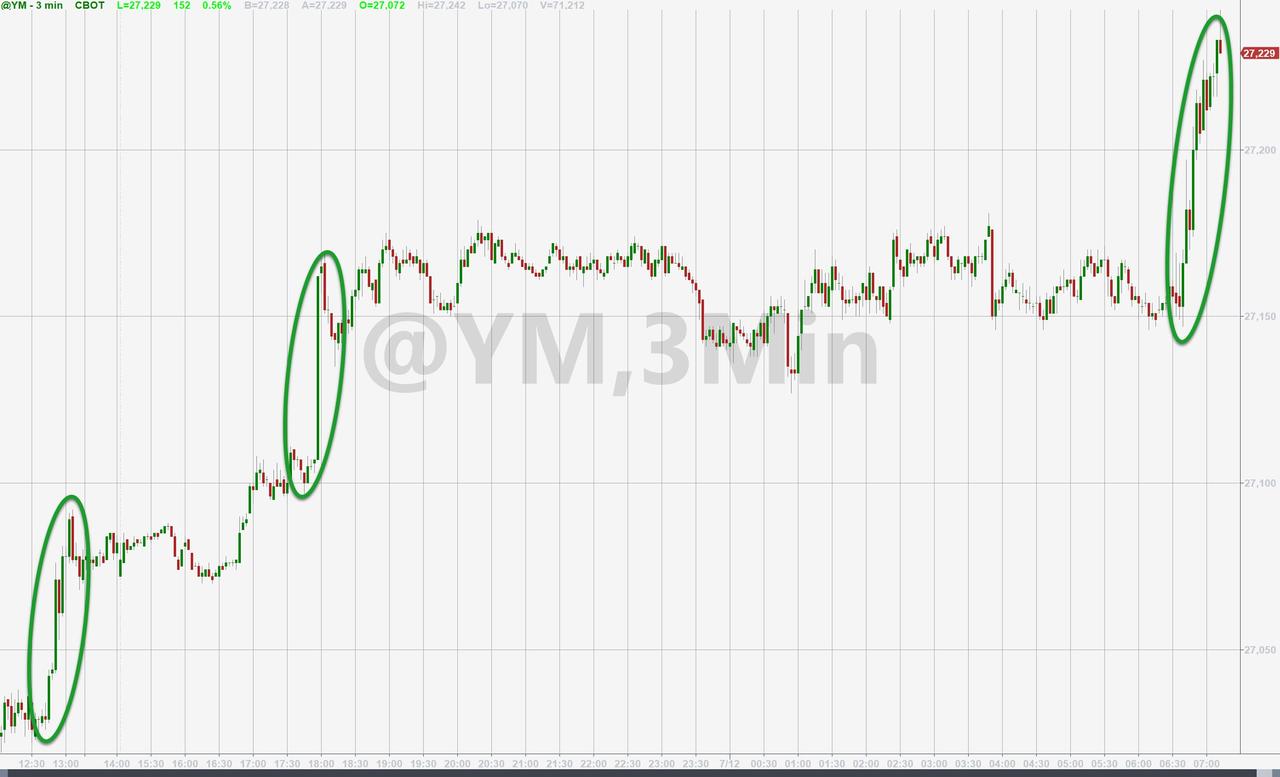 Extending the week's gains post-Powell...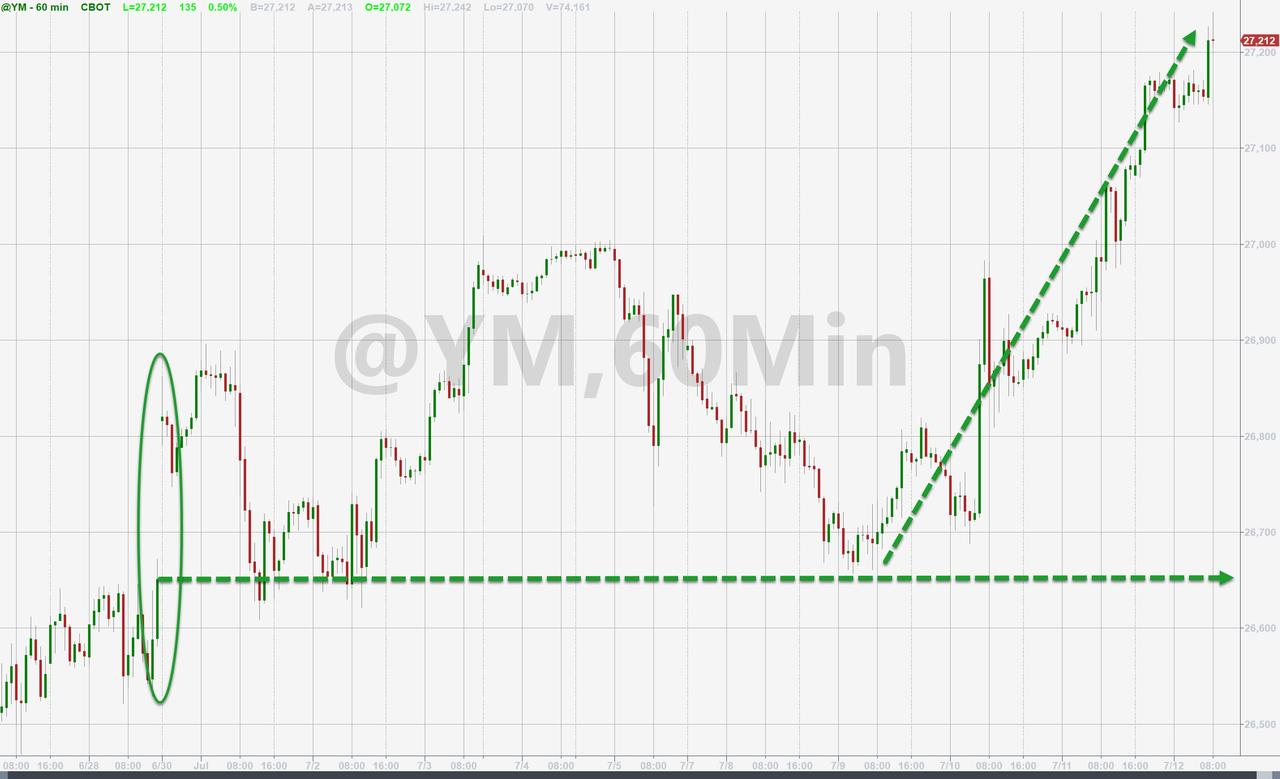 Because the market knows that all the time the Eurodollar and Fed Funds markets are pricing in 25,50,75bps of cuts, Powell is powerless to push back....