Authored by Michael Snyder via The Economic Collapse blog,
How long can the stock market possibly stay completely disconnected from economic reality? 
On Monday, the Dow Jones Industrial Average rose just 27 points, but that was good enough to push it to yet another new all-time record high.  Investors have been absolutely thrilled by the extremely impressive bull run that we have witnessed so far in 2019, but there is no way that this is sustainable.  Wall Street may be celebrating for the moment, but meanwhile all of the hard economic numbers are telling us that we have now entered a new economic slowdown.  Just like in 2008, it appears to be inevitable that the party on Wall Street is about to hit a brick wall, but nobody should be surprised when it happens.  Everywhere around us there are signs of economic trouble, and right now companies are literally shutting down all over America.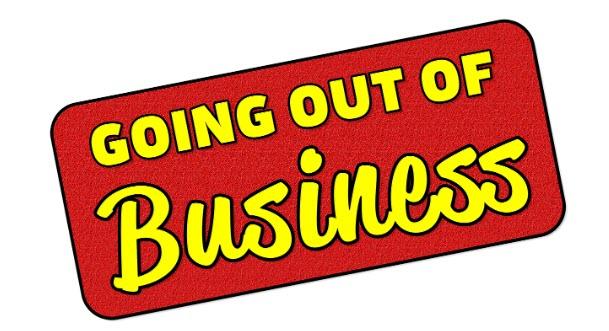 For example, just take a look at what is happening to the trucking industry.  I recently warned about the trucking "bloodbath" that was unfolding, and over the past week it has greatly accelerated.
On the 12th of July, we learned that trucking giant LME had abruptly shut down.  The following comes from Zero Hedge…
Less-than-truckload carrier LME has reportedly "suddenly and abruptly" shut down its operations, according to FreightWaves.

The company is a regional carrier based in Minnesota that operated throughout the Midwest. The company had terminals in 30 locations across the U.S. and through interline agreements services all of North America. It also worked with major companies like 3M, John Deere and Toro.

The company reportedly included "over 600 men and women" and has been listed as having 382 power units and 1,228 trailers, with 424 truck drivers.
Then today we learned that Timmerman Starlite Trucking suddenly shut down without any notice…
40 year old California trucking outlet Timmerman Starlite Trucking, Inc. is the latest victim in the "trucking apocalypse" and announced that it would be shutting down effective immediately, according to FreightWaves.

30 employees are expected to lose their jobs as a result. The company is based in a mid sized city about 100 miles east of San Francisco and had a fleet of 30 trucks, 150 trailers and 28 drivers.

The company's owner cited "a tough freight market and environmental regulations" as reasons for the shut down. The company announced the shutdown on its Facebook page.
Of course those two trucking companies are definitely not the only victims of this "bloodbath".  According to Business Insider, ALA Trucking, Williams Trucking, Falcon Transport and New England Motor Freight have also completely ceased operations in 2019.
If the U.S. economy really was "booming", this would not be happening.
Meanwhile, major retailers continue to fall like dominoes.  Charming Charlie is headed for bankruptcy and will be...