As stocks pushed back towards yet more record highs, President Trump just took the shine off the day by tweeting against two mega-tech companies...
First it was Google, following up on Peter Thiel's recent accusations:
There may or may not be National Security concerns with regard to Google and their relationship with China. If there is a problem, we will find out about it. I sincerely hope there is not!!!

— Donald J. Trump (@realDonaldTrump) July 26, 2019
And Alphabet is giving back its exuberant gains....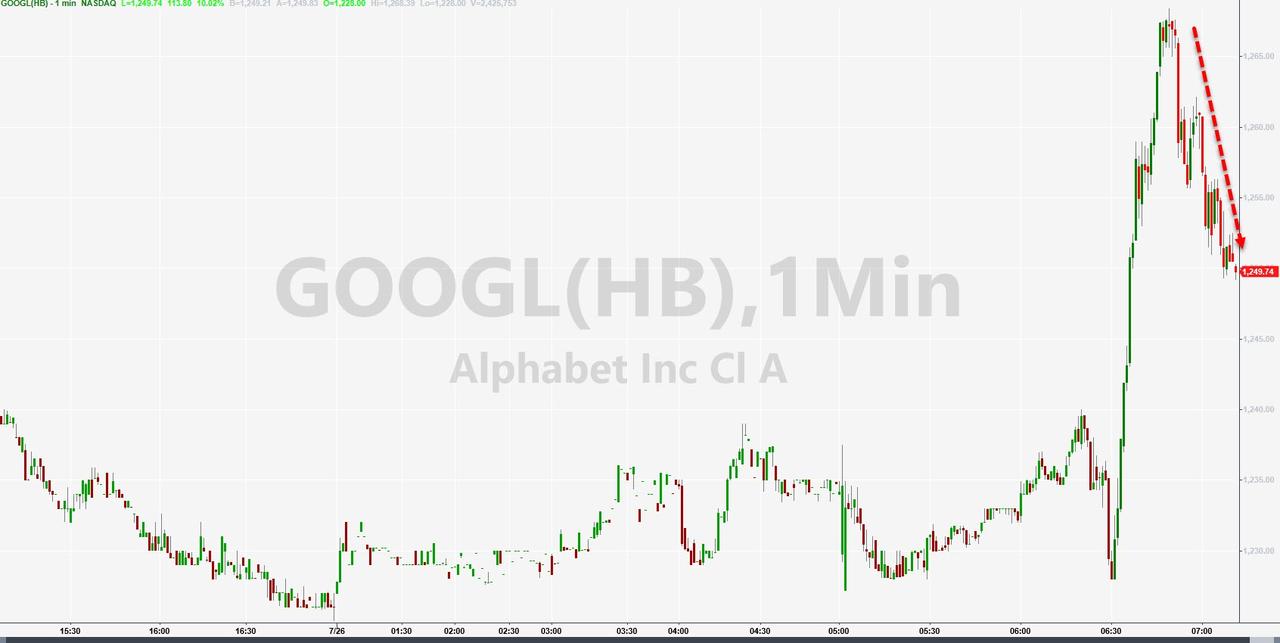 And the Trump tamped down exuberance in Apple:
Apple will not be given Tariff wavers, or relief, for Mac Pro parts that are made in China. Make them in the USA, no Tariffs!

— Donald J. Trump (@realDonaldTrump) July 26, 2019
Sending Apple's shares reeling...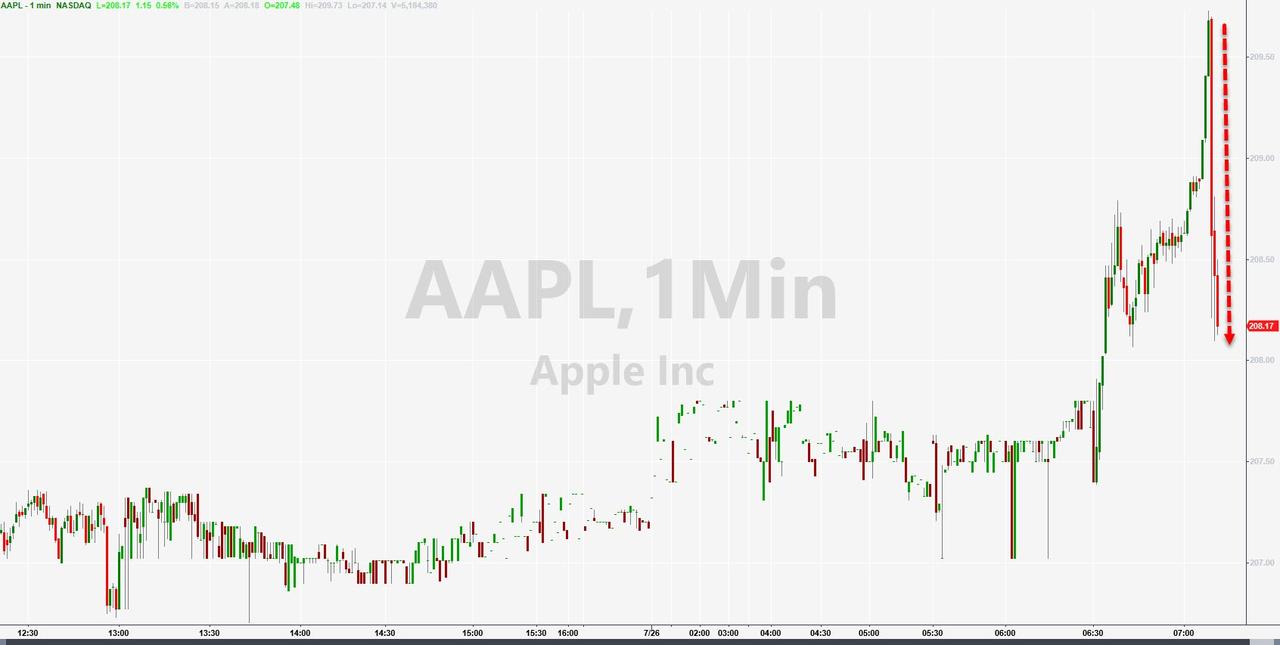 How long before someone explains to Trump that "as goes Apple and Google so goes the US equity market?"
This is one of those days where the S&P 500's rise comes down to a handful of stocks, well, really just one stock: Alphabet. The parent of Google accounts for ~60% of the index's point gain. ...