Entire US Curve Inverts As 30Y Yield Drops Below Effective Funds Rate
We have a bingo.
With yields crashing across the world after the overnight panic by three central banks to cut rates more than expected, it was only a matter of time before the 30Y tumbled below the effective Fed Funds Rate, which most recently was at 2.13%.
That happened moments ago when he 30Y tumbled as low as 2.12%, 1 basis point below the EFF, and in the process inverting the entire US yield curve and basically telling Bernanke he has to cut rates another 4 times (and/or start QE) or else suffer the coming recession.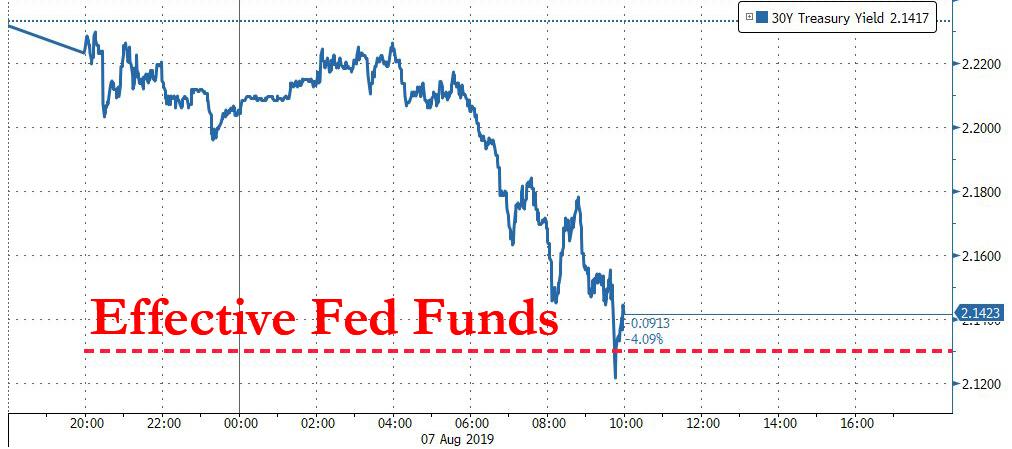 ...