There Is A Lot Of Speculation That John Bolton Is The "Second Whistleblower"
There Is A Lot Of Speculation That John Bolton Is The "Second Whistleblower"
Authored by Michael Snyder via The Economic Collapse blog,
I knew that John Bolton was going to be trouble the moment President Trump hired him.  Nothing good was ever going to come from having John Bolton as National Security Advisor, and fortunately Trump rejected almost every major recommendation that Bolton made during his entire tenure.  If Trump had gone along with Bolton's agenda, we would probably be at war right now. 
Being so close to the levers of power and being unable to move his agenda forward time after time was very frustrating for Bolton, and since he was fired by Trump he has been on a "revenge tour".  But would Bolton go so far as to completely betray Trump by becoming the "second whistleblower" regarding the controversial phone call with the president of Ukraine?  There is now a lot of speculation among conservatives that this could be the case, and so far Bolton has not publicly denied being the ""second whistleblower".  That doesn't mean that Bolton is guilty, but if I was President Trump he would be the number one suspect on my list.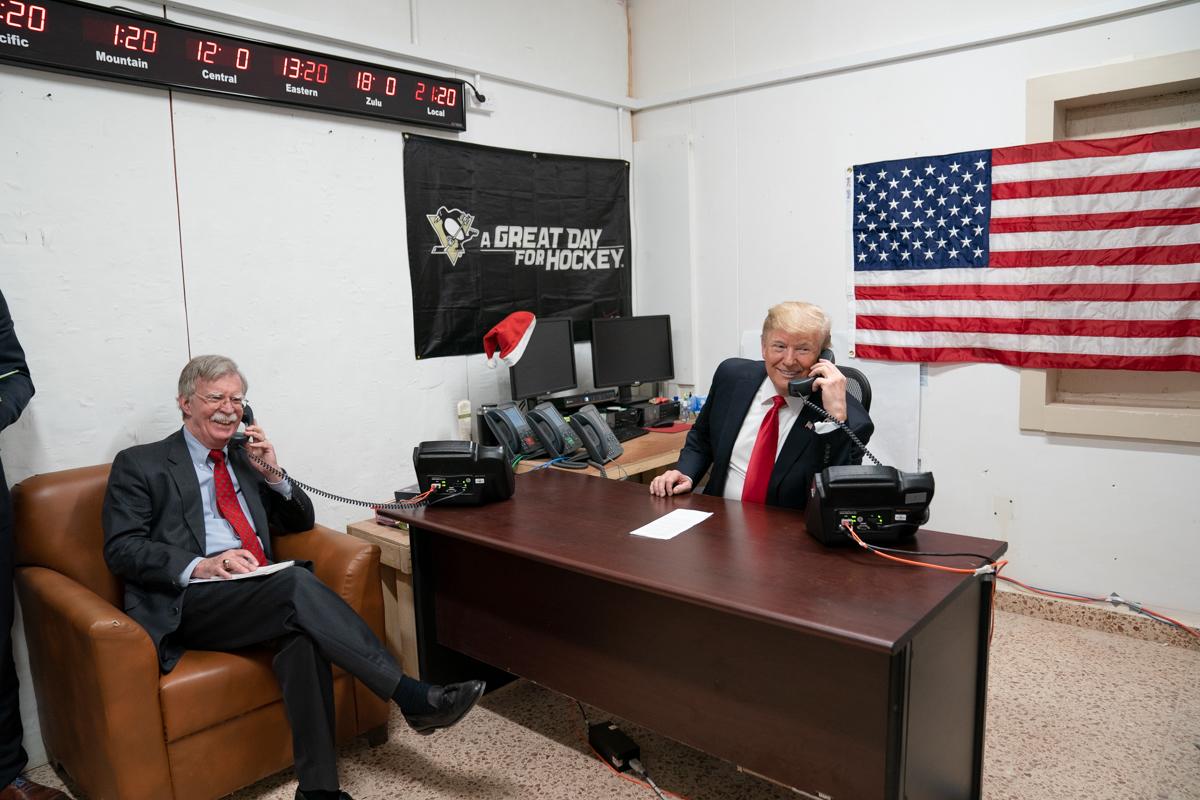 Let's start with the facts as we have them at this hour.  It is being reported that a "second whistleblower" has come forward, and that he is being represented by the same legal team that is representing the "first whistleblower".  The following comes from Breitbart…
On Sunday's broadcast of "This Week," host George Stephanopoulos opened his show with a report proclaiming a second "whistleblower."

Stephanopoulos said, "Good morning. Welcome to 'This Week,' a week of head-snapping developments. The first key witness testimony to Congress. the first release of text messages from administration officials confirming the pressure campaign or Ukraine outlined in the original whistleblower complaint. That public request from President Trump calling on China to investigate Joe Biden. A new request for documents from Vice President Pence. This morning more breaking news. ABC News has learned that the legal team representing the first whistle-blower is now representing a second whistleblower. Attorney Mark Zaid said he is a member of the intelligence community with firsthand information on some of the allegations at issue."
The original whistleblower hired "a former Schumer and Hillary Clinton staffer" named Andrew Bakaj to represent him, and we also know that Bakaj has given money to Joe Biden's presidential campaign.
Following the revelation of this "second whistleblower", Bakaj confirmed on Twitter that his firm is now representing "multiple whistleblowers".
IC WHISTLEBLOWER UPDATE: I can confirm that my firm and my team represent multiple whistleblowers in connection to the underlying August 12, 2019, disclosure to the Intelligence Community Inspector General. No further comment at this time. https://t.co/05b5aAVm2G

— Andrew P. Bakaj (@AndrewBakaj) October 6, 2019
So let's summarize what we know so far.
...