Despite Pushback Against FAA, Boeing Shares Extend Plunge As Analyst Downgrades Accelerate
Boeing said on Sunday that it told U.S. regulators "multiple times" that it had expanded the role of its MCAS system and that the FAA had observed the system operating in flight tests before the 737 Max was certified for service, according to Bloomberg. 
The statement was posted online as a result of Friday's bombshell, when instant messages between senior Boeing pilots came to light. The messages recount an experience that one pilot had during a simulator trial, where he noted that the MCAS software handling performance was "egregious", according to Bloomberg. 
The MCAS system played a direct role in two fatal crashes that killed 346 people. 
Boeing said in its statement on Sunday: "We understand and regret the concern caused by the release of the instant messages. It is unfortunate that this document, which was provided early this year to government investigators, could not be released in a manner that would have allowed for meaningful explanation."
It continued: "Boeing engaged in an extensive process with the FAA to determine pilot training requirements for the 737 MAX 8. This process was a complex, multiyear effort that involved a large number of individuals at both Boeing and the FAA. This effort itself was just a part of a much larger regulatory process for the design, development and certification of the 737 MAX 8."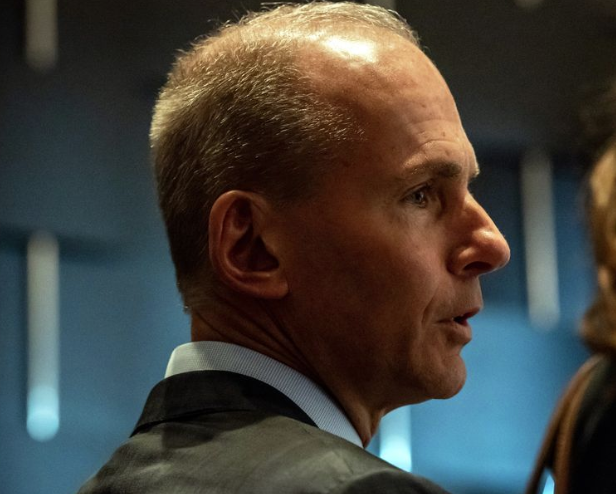 On Friday, the FAA spoke out against Boeing for not sharing the transcripts of the messages, even though the company had discovered them months earlier. The documents were turned over to the Justice Department in February, about a month before the second deadly crash. The company says it didn't inform the FAA, because the regulator is "a subject of the same criminal investigation."
The messages were between Mark Forkner, who was Boeing's Chief Technical Pilot for the 737 and another technical pilot, Patrik Gustavsson. The two pilots raised "multiple concerns" about the MCAS system, including not being given data by the company's test pilots and pointing out "troubling behavior" during simulator tests. 
Forkner had earlier assured the FAA that the MCAS system was benign and didn't need to be included in flight manuals. In 2016, the FAA had approved this request from the company. 
But in the messages, Forkner had said that the MCAS system was "running rampant" in the simulator. "Granted, I suck at flying, but even this was egregious," Forkner, who is now a Southwest pilot, said. 
"So I basically lied to the regulators (unknowingly)," he continued. 
But then, two months later, Forkner emailed the FAA to remind them that the MCAS was not going to be included in flight manuals. 
Forkner's lawyer said: "If you read the whole chat, it is obvious that there was no 'lie,'. The...