Instead Of Buying-Back Billions In Stock, This Is What Boeing Should Have Done
Instead Of Buying-Back Billions In Stock, This Is What Boeing Should Have Done
Authored by Bill Blain via Shard Capital,
"You steal a little and they throw you in jail. Steal a lot and they make you King."
It's Mario Draghi's last day chairing an ECB meeting today. End of an era – move along, nothing to see..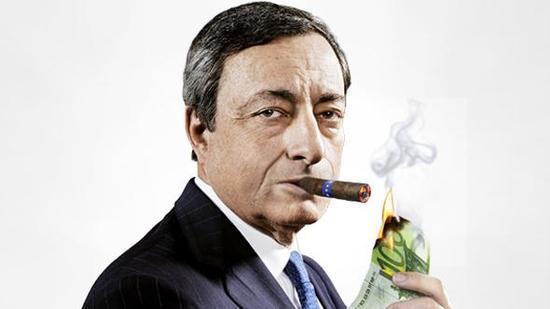 Boeing – yet more evidence they are numpties.
I have to accept I am a complete idiot.  
I've been so focused on the many trees representing Boeing's multiple problems: its failure to make planes airlines want to buy, its pursuit of profits and management bonuses over safety, it's wobbly finances in the wake of unpaid for aircraft, potential fines and claims, plus the loss of credibility - that I missed the forest:  the dismal quality of its management who clearly understood precisely nothing about their company.
The proof is in its Stock Buyback history.  In 2018 it bought back $9 bln of its own shares, and boosted dividends by 20%.  It approved a further $20 bln stock buyback for 2019.  Its stock price has rising pretty much in line with the $40 plus bln in equity its bought back in recent years.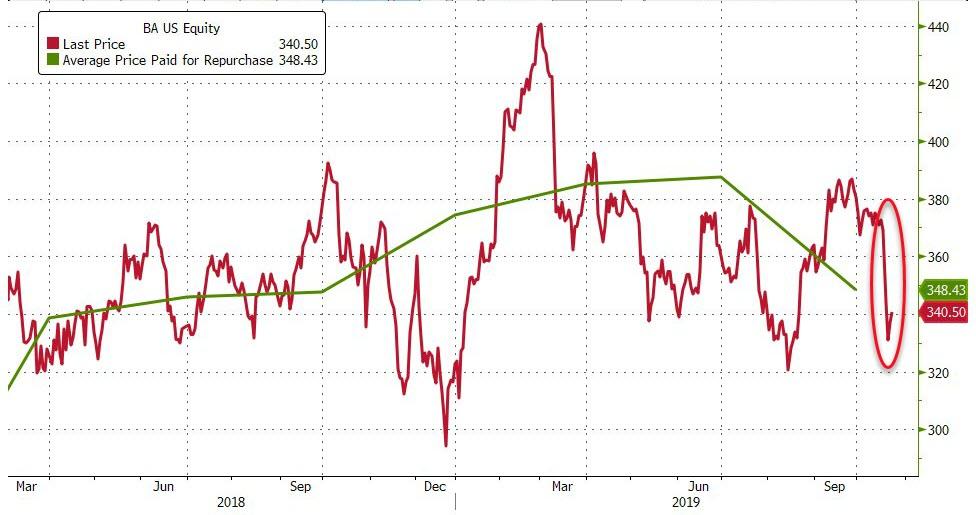 Source: Bloomberg
Conventional logic says companies buy back stock when they perceive it as the most efficient thing to do with their profits.  It's also an alarm bell warning of unimaginative/poor management.  Perhaps the right thing for Boeing to have done in the mid-2010s would have been to invest $10 bln to develop a new modern smaller regional single airliner?  Instead Boeing's bosses went with the bull stock market, stuck some bigger engines on the venerable and increasingly unbalanced B-737 and gave it the snappy Max moniker, while awarding themselves bigger bonuses.
The cost of the Max debacle will far exceed $10 bln and could crush the company.  Their failure to invest in the future during times of easy money is the ultimate management failure – failing to ensure the company's long-term future with new products.  Instead they chased a higher stock price and higher bonuses juiced by the buybacks.  Numpties indeed.  Sack them all.
How many other senior company executives have made the same short-term mistake?  How many were seduced by the rising stock market, access to cheap and easy debt from the bull bond market?  Leverage up companies to push up stock prices?
 The rot goes right across the corporate world. Central banks and politicians are complicit – QE, Austerity, bad regulation… The unintended consequences of the last 10-years are coming back to bite us all.
Tesla – a profit?
Long-term porridge readers know I blow hot and cold on Tesla. It surprised the market to the upside last night, by producing numbers that we're nearly as bad as the market expected.  It's on course to sell shy of...