Algos Freak Out As Chile Cancels APEC Summit
US equity market algos panicked briefly this morning, dumping stocks instantly after headlines reported that Chile was canceling the APEC Summit (at which Trump and Xi were supposed to meet and sign a trade "deal").
After a wave of protests and riots in recent weeks, Chilean President Sebastian Pinera said the country won't host the APEC summit scheduled for next month or the COP25 environmental conference set for December.
Algos dumped 'n' pumped...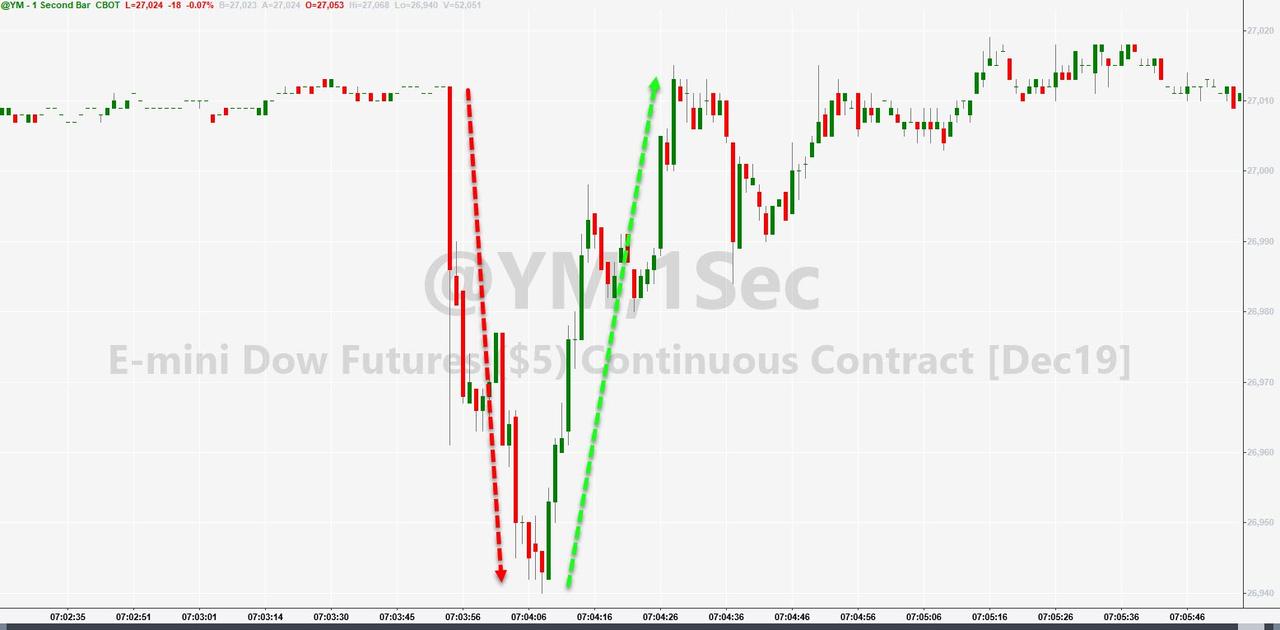 This drop extended the early weakness since the US cash market opened...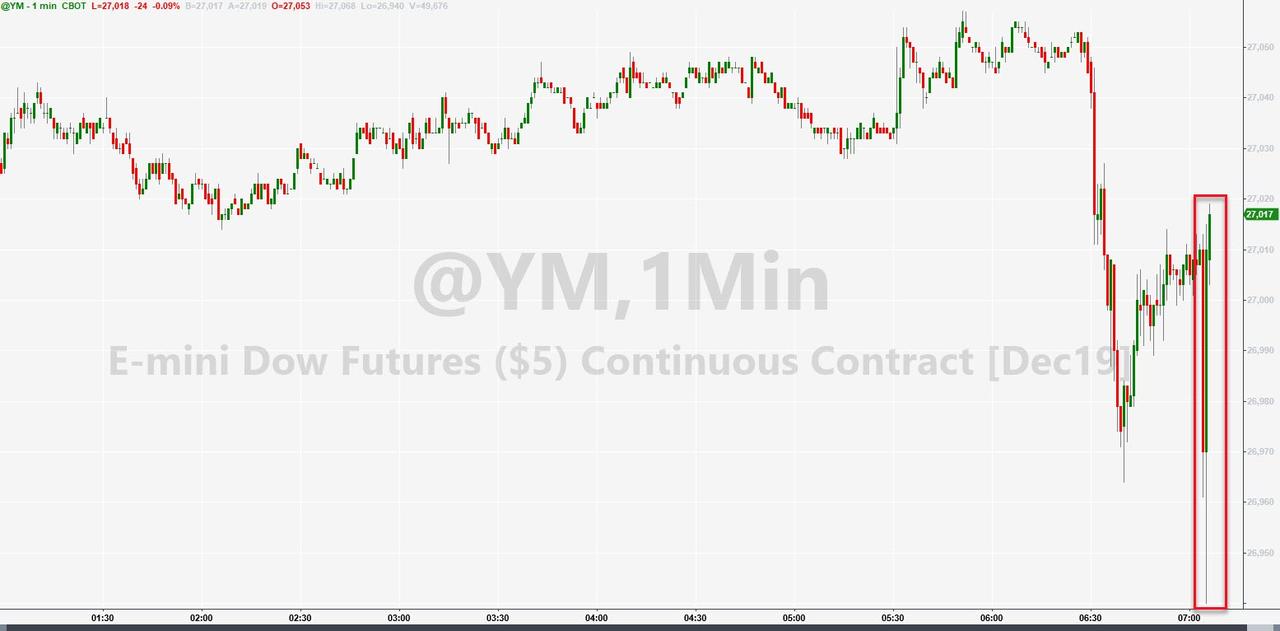 The market instantly rebounded as we suspect humans realized that this will just be moved and 'hope' remains for a trade deal - no matter how many times you're disappointed.
 ...
Tags
Business Finance