Gold & Stocks Surge To Post-Powell Highs After ISM Miss, Endless Jawboning
Gold & Stocks Surge To Post-Powell Highs After ISM Miss, Endless Jawboning
The level of desperation among monetary policy makers and administration officials to keep the stock market higher is becoming farcical.
Dow futures have rallied since payrolls, pushing above the China trade rumor losses and testing post-Powell highs...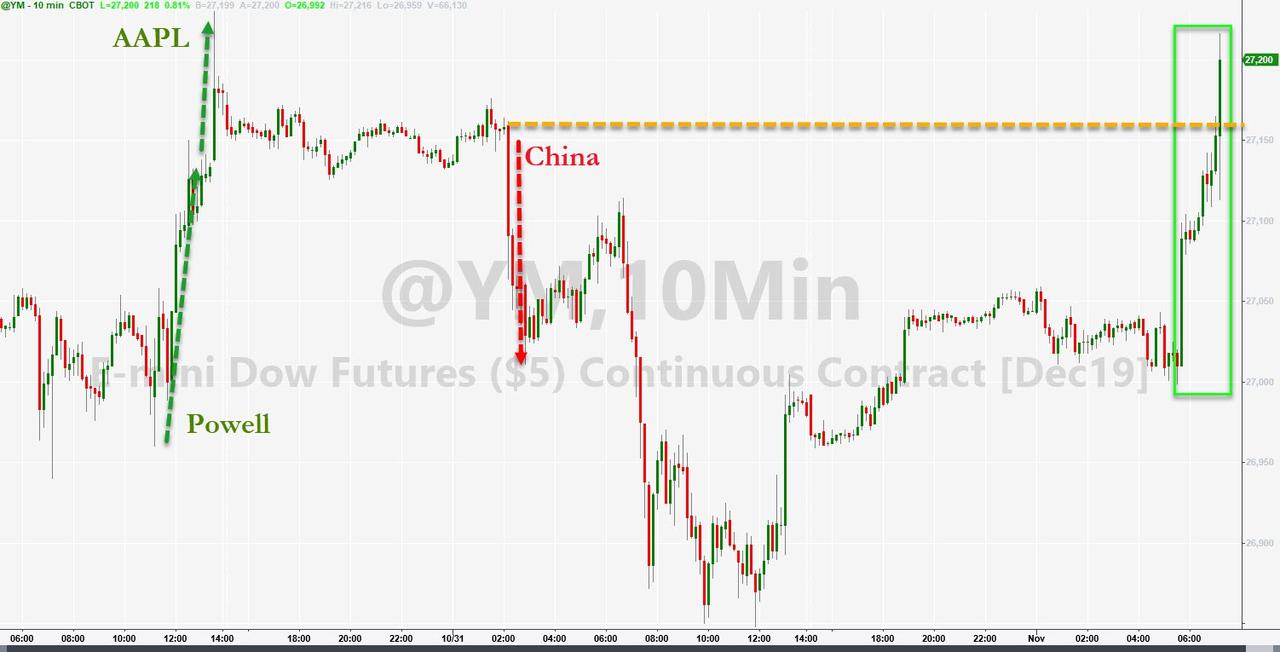 And this is what it took to create that 200 point rally...
0830ET Jobs Beat - Dow +100

0915ET Fed's Kashkari dovish: "we're not at maximum employment.. in free lunch zone" - Dow +20

0920ET Mnuchin: "constructive talks, working hard" - Dow +30

0930ET Fed's Rosengren hawkish: further monetary accommodation not needed - Dow unch

0935ET Fed's Clarida neutral: "we will be data-dependent, economy/consumer in good place" - Dow unch

0936ET Fed's Kaplan dovish: "growth in US is decelerating, need skills-based immigration" - Dow unch

0937ET Kudlow: White House wants tax cuts for middle class, Trump optimistic on trade deal - Dow unch

0945ET Kudlow: "enormous progress on IP theft" - Dow +30.

0950ET Record high for S&P and Nasdaq

0955ET Kudlow: "US-China trade call may be happening now, Ag & FX parts virtually completed" - Dow +20

1000ET ISM Manufacturing MISS, 3rd month of contraction - Dow +50
And all that managed to achieve was to run overnight stops.
Don't get carried away though, gold and bonds are the biggest gainers since Powell's inflation comments...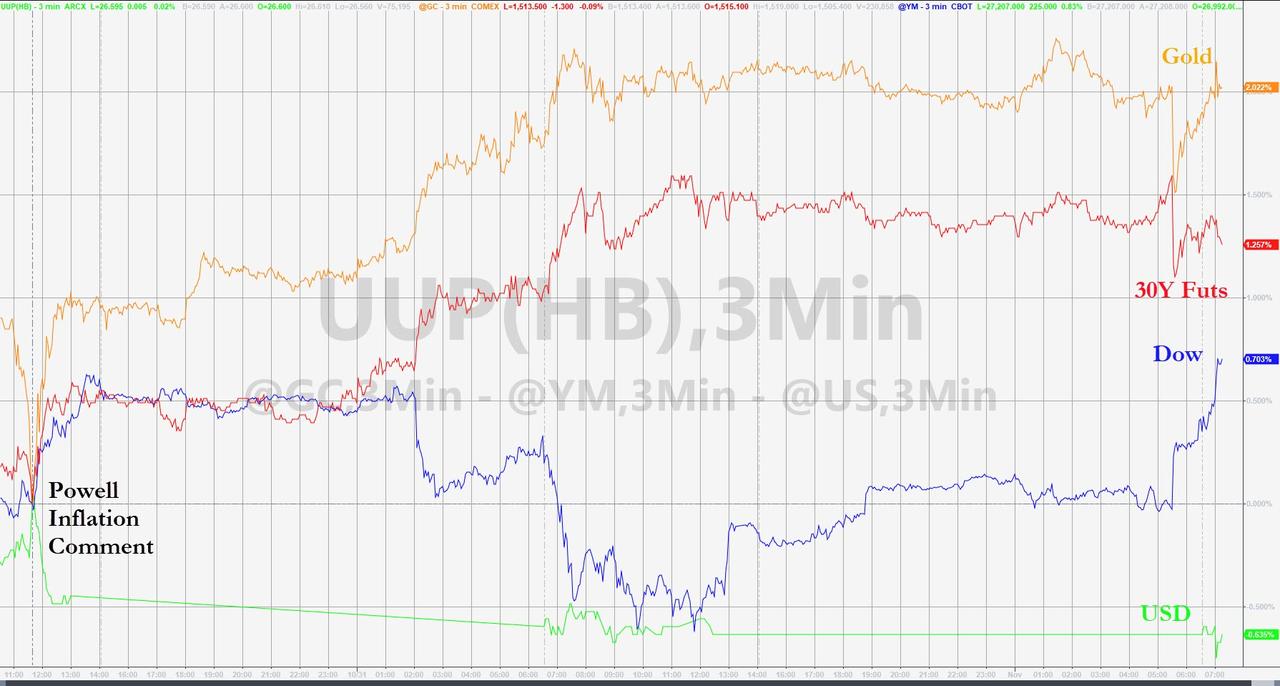 ...
Tags
Business Finance
Health Medical Pharma