Billion-Dollar-A-Day Crypto Trading Firm Says It's Now Taking Outside Money
Most crypto traders handling any kind of money know to take security seriously. One never knows what hackers, and sometimes even real-life kidnappers, are waiting on an opportunity to steal someone's crypto riches - especially if they have a reputation. With the stakes so high, big-time market participants have gone to great lengths to conceal their identities, unless they have a specific reason not to.
For Alameda Research, a trading firm that found itself at the center of a Bloomberg story entitled "Billion-Dollar-a-Day Crypto Trader Finds Accolades Are Better Than Anonymity", their reason is this: After years of primarily trading their own money, they're opening for business.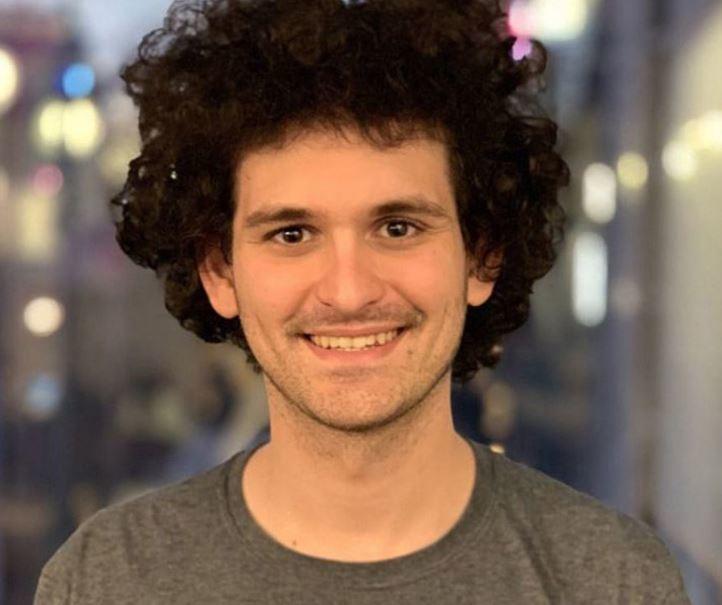 Sam Bankman-Fried
The firm recently launched a new over-the-counter trading desk that, according to BBG, caters "largely to Asian clientele". Though the story largely focuses on the history of the firm and its "increasingly sophisticated" arbitrage strategies (Alameda founder Sam Bankman-Fried says he's trying to make 2 basis points per trade, extremely cutting-edge stuff), we found the tidbits intended to entice new clients far more interesting.
For example, Bankman-Fried's biggest innovation appears to be leveraging the BitMex "leaderboard" as an imperfect record of the firm's successes. After going public earlier this year, Alameda's trading accounts have consistently ranked in the top tier of BitMex's highest-earning accounts.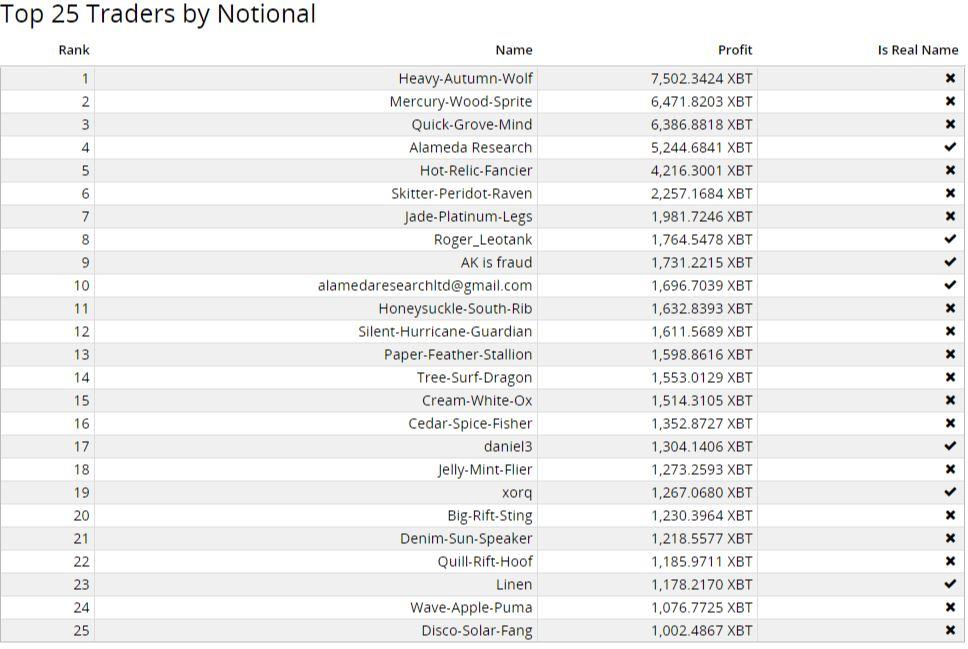 It's not a complete track record, but it's about the best there is.
"For those companies that manage money, the leader boards can act as a type of track record that could be used to market their own services," said Lex Sokolin, global financial technology co-head at ConsenSys, which offers blockchain technology. "While not as rigorous as an audited track record, it is still better than nothing."
With so much turmoil in the world, and with Beijing continuing its crackdown on capital outflows, making it increasingly difficult to trade crypto on the mainland, we imagine Alameda Research is well-positioned to take on more business, particularly in that ever-lucrative mainland market. 
Of course, when it comes to personal safety, being so "out there" can have its drawbacks. But that's something everybody in crypto must wrestle with.
The notoriety from being atop the leader board comes with some drawbacks. "We had internal discussions, are there countries I shouldn't visit," Bankman-Fried said, referencing examples of kidnapping and extortion in the crypto community.
Now that the firm handles more than a billion dollars a day in turnover, accounting for more than 5% of daily trading volume in the market, it's profile is too large to ignore. And according to Bankman-Fried, it has already handling around 8-figures a day in trading volume for an account for outside money.
And for Alameda, some of these drawbacks include lawsuits accusing the firm of manipulating spot and derivatives markets for crypto, as well as illegally marketing...