Pelosi Says House Will Draft Articles Of Impeachment Against "King" Trump
Pelosi Says House Will Draft Articles Of Impeachment Against "King" Trump
Update: In a meandering history lesson that sought to place the impeachment of President Trump in the same historical tradition as the overthrow of the divine right of kings, Nancy Pelosi announced Thursday morning that she is leaving it up to the Judiciary Committee to draft articles of impeachment.
Notably, she didn't address the timing, leaving it unclear whether the impeachment vote would come before Christmas, or shortly after the new year.
*PELOSI SAYS TIME TO ADDRESS TRUMP'S FAILURE TO EXECUTE LAW
*PELOSI: IN AMERICA, NOBODY IS ABOVE THE LAW
*PELOSI SAYS TRUMP ABUSED HIS POWER FOR PERSONAL BENEFIT
*PELOSI: TRUMP ACTIONS VIOLATED CONSTITUTION
*PELOSI SAYS TRUMP ENGAGING IN ABUSE OF POWER
*PELOSI DIDN'T ADDRESS TIMING OF IMPEACHMENT
Earlier, President Trump warned via tweet that an impeachment trial in the Senate will be an epic political circus, with Pelosi, Schiff and Biden all testifying if the president gets his way.
* * *
Prompting speculation that she could be announcing a timeline for an impeachment vote, House Speaker Nancy Pelosi is planning to deliver an update on the status of the impeachment inquiry Thursday morning at 9 am.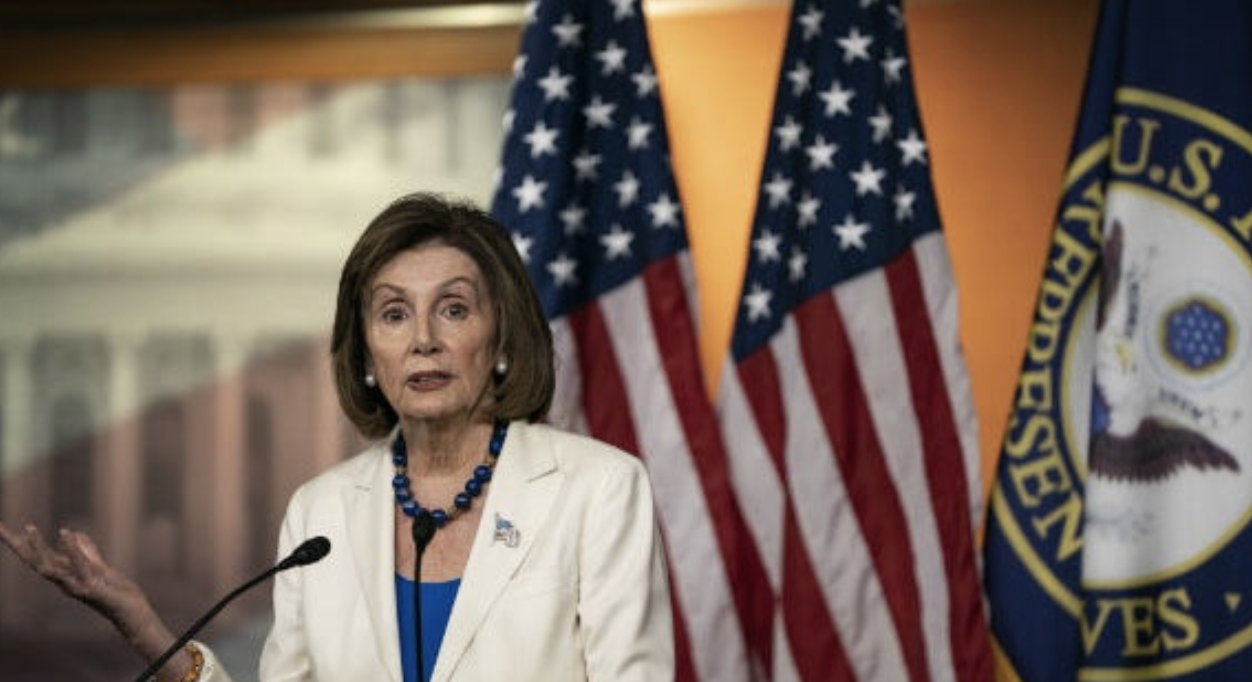 Pelosi will speak from the Speaker's Balcony Hallway, the same spot from where she announced the launch of the impeachment probe back in September, roughly 71 days ago.
The statement comes as Democrats on the Judiciary Committee have been asked to stay in Washington this weekend to "prep".
Even if she doesn't announce plans for an imminent impeachment vote, the speaker's remarks should at least help clarify the path forward, as Dems quietly debate whether to expand the scope of impeachment to go beyond the alleged quid pro quo with Ukraine.
On Wednesday, three Democratic witnesses made the case for Trump's impeachment, while a fourth Republican witness argued that the Dems' evidence falls well short of establishing a 'quid pro quo' between Trump and the Ukrainian government.
That the Dems are moving ahead shouldn't come as a surprise to anyone - after all, 16 Democratic members of the committee already voted to impeach Trump back in July.
Let's be clear: 16 Dems on the Judiciary Committee already voted to impeach the President back in July.
Tomorrow's hearing is an orchestrated scam against @realDonaldTrump with a pre-determined outcome.
This has been their plan since Day 1. Don't let them tell you otherwise.

— Steve Scalise (@SteveScalise) December 4, 2019
The Speaker will deliver her weekly news conference later Thursday morning; she is also scheduled to appear during a CNN town hall Thursday evening.
Watch Live below:
...
Tags
Politics