Schiff: Will the Grinch Steal Wall Street's Santa Claus Rally?
Schiff: Will the Grinch Steal Wall Street's Santa Claus Rally?
Typically, December is a strong month for stocks with the so-called "Santa Claus rally." Peter said maybe the Grinch is going to steal that rally this year.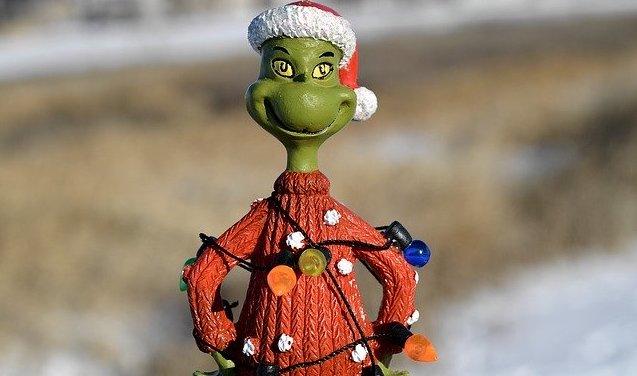 Peter noted that one of the reasons the stock market is up so much in 2019 is because last December was the worst December since the Great Recession.
Now, I don't know if this December can take out that one. But, hey, it's possible, given that there's no reason for the stock market to up where it is. The only reason the stock market has gone up, I think, is because of the Fed."
Peter said all of the teasing about a trade deal has also helped pump up stocks, but the big factor has been the Fed and the "Powell Put."
And really what the Powell Put was was the Fed's assurance that under no circumstances would it consider raising interest rates. And it doesn't matter what happens to inflation, that inflation could go up, right? That we could have higher inflation and they wouldn't even think about raising rates. So, the only thing that can happen to rates is that they are either cut or they remain the same. So, the threat of higher interest rates, taking that completely off the table really emboldened the bulls. It's like waving a flag at bull, like a red flag, and now they come charging because the element of fear now is gone."
Peter referenced a mainstream article that said the Fed has really codified its new mandate on letting inflation run hot. Every time Powell speaks, he talks about "symmetrical inflation."
I basically said, well, what that means is inflation above 2% by an equal amount that used to be below 2%. Now you actually have the Fed talking about adopting that officially into their mandate about having inflation run above 2% adjusting their target north so that the official target now is above 2%."
The idea is that we have to make up for the lack of inflation in the past in order to keep the average at 2%.
Peter has been saying for years that the Fed would have to raise the inflation target because it could never maintain it without collapsing the economy.
They would bark when it comes to fighting inflation, but they would never bite."
First, the government rigged the CPI to hide inflation. Now they complain that there is not enough inflation.
Peter said the whole thing is absurd.
This is nonsense. The Fed is basically saying, 'Hey, you guys, consumers, your cost of living didn't go up enough in the last few years. It went up, but not quite enough. So, what we have to do is make sure in the future your cost...