"We're Ready To Fight": 1000s Expected At Massive Gun-Rights Rally At Virginia Capitol
As various pro-gun rights groups prepare to gather at Virginia's state capitol in Richmond on Monday in what's expected to be one of the largest pro-gun rallies in recent memory, Democratic Gov. Ralph Northam has declared a state of emergency, police are busy setting up barricades and temporary holding pens - and one lawmaker has even arranged to spend most of the day in a safe house, according to the Washington Examiner.
The rally is expected to draw tens of thousands, and fears about Charlottesville-style violence are prompting police to scour the web for any signs of a violent plot.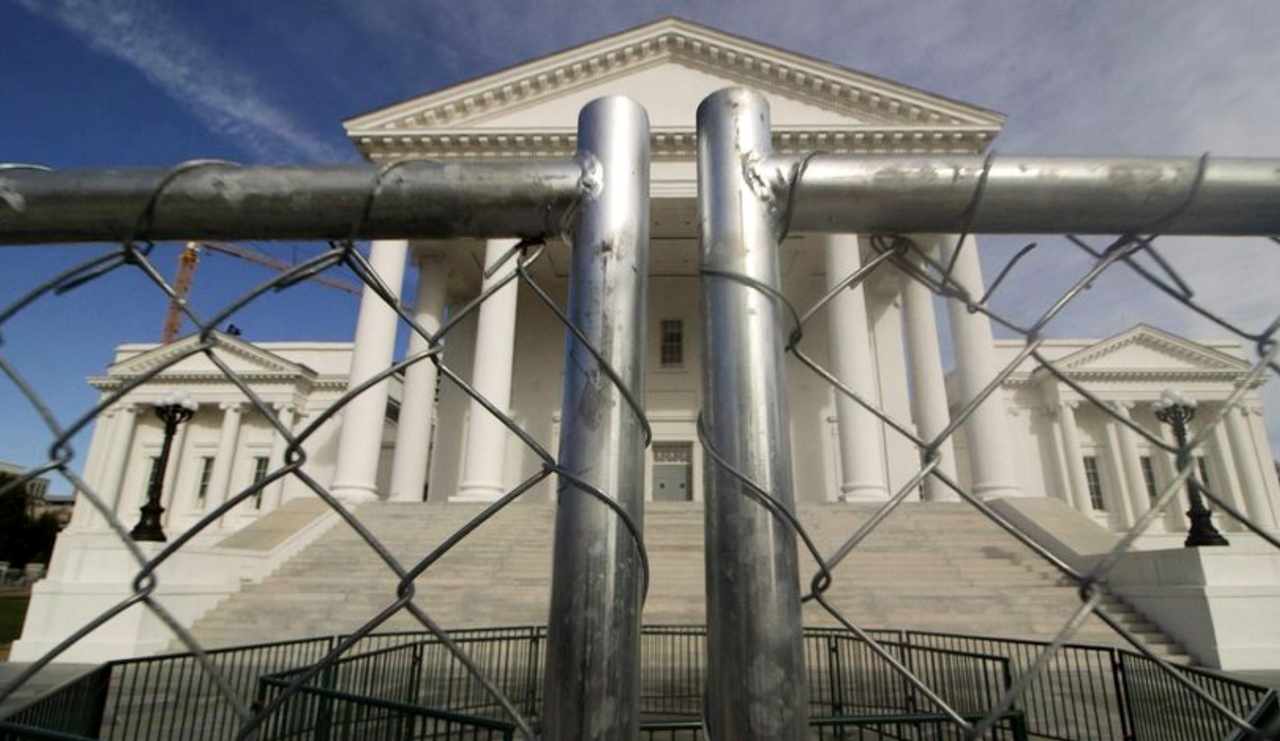 Already, the FBI has arrested three alleged members of a violent white supremacist group who were planning on attending the rally.
As Republicans battle for the hearts and minds of the people against a state government that is unilaterally controlled by Democrats, Todd Gilbert, Virginia's House Republican leader, warned on Saturday that white supremacist groups trying to spread "hate, violence, or civil unrest" would not be welcome at a pro-gun rally in the state's capital on Monday, according to Reuters.
"Any group that comes to Richmond to spread white supremacist garbage, or any other form of hate, violence, or civil unrest isn't welcome here," he said. "While we and our Democratic colleagues may have differences, we are all Virginians and we will stand united in opposition to any threats of violence or civil unrest from any quarter."
Organized by the Virginia Citizens Defense League, a group that annually lobbies the state legislature against new gun-control laws, this year's rally is simply a much larger manifestation of the group's annual gun-rights rally at the capitol.
As the Dems who control the state government plot a slew of new gun control measures in a state that has historically been more permissive about gun rights, Virginia has transformed into ground zero in the fight over gun rights in America. Already, gun owners across the state have been scrambling to buy up as many guns as they can before the new legislation takes effect, fostering a boom among gun sellers.
The tension even prompted President Trump to weigh in with a tweet on Friday: "That's what happens when you vote for Democrats, they will take your guns away."
Your 2nd Amendment is under very serious attack in the Great Commonwealth of Virginia. That's what happens when you vote for Democrats, they will take your guns away. Republicans will win Virginia in 2020. Thank you Dems!

— Donald J. Trump (@realDonaldTrump) January 17, 2020
One NRA member approached by a Washington Examiner reporter while rallying outside a legislative building earlier this week said gun-rights advocates in the state wouldn't stand by idly while their rights are stripped away.
"We're not going...