AOC and Ilhan Omar want to block Biden's former chief of staff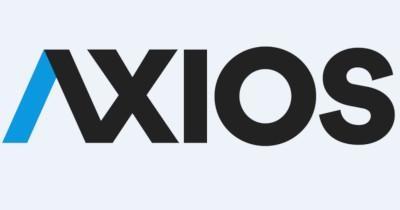 Reps. Alexandria Ocasio-Cortez and Ilhan Omar are boosting a petition against Joe Biden nominating his former chief of staff to a new role in his administration, calling Bruce Reed a "deficit hawk" and criticizing his past support for Social Security and Medicare cuts.
Why it matters: Progressives are mounting their pressure campaign after the president-elect did not include any of their favored candidates in his first slate of Cabinet nominees, and they are serious about installing some of their allies, blocking anyone who doesn't pass their smell test — and making noise if they are not heard.
---
Driving the news: Some progressives have privately said the order of Biden's announcements was important to send an early signal the incoming administration took them seriously. So far, they're suspicious of some of the people being named or rumored for jobs — but happy with John Kerry, Janet Yellen, Alejandro Mayorkas and Linda Thomas-Greenfield.
Ocasio-Cortez (D-N.Y.), Omar (D-Minn.) and fellow Squad member Rep. Rashida Tlaib (D-Mich.) are the first sitting members of Congress to sign the petition, which objects to Reed potentially serving as head of the Office of Management and Budget. It was launched by Justice Democrats.
"Rejecting Reed will be a major test for the soul of the Biden presidency," it says, demanding that OMB "be staffed with people who will prioritize working people, not Wall Street deficit scaremongers."
Reed led the Bowles-Simpson Commission under Barack Obama, which progressives opposed because it made cuts to Social Security and Medicare. "Biden must not repeat Obama's mistake," the petition says.
The Biden transition team didn't respond to a request for comment by publication time.
What they're saying: ...