Biden poised to name NOAA leader to restore scientific integrity post-Trump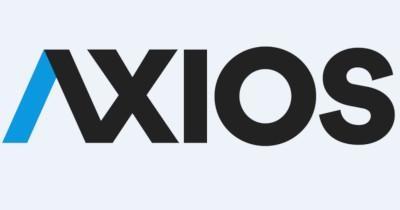 The White House is slated to name Rick Spinrad, an oceanographer at Oregon State University, to head the National Oceanic and Atmospheric Administration (NOAA), according to two sources familiar with the matter.
Why it matters: Filling the NOAA slot would complete the Biden administration's leadership on the climate and environment team. The agency, located within the Commerce Department, houses the National Weather Service and conducts much of the nation's climate science research.
---
The intrigue: Spinrad is a NOAA veteran, having served a stint as its chief scientist during the Obama administration. He has also served as the head of NOAA's Office of Oceanic and Atmospheric Research and the National Ocean Service.
For the nomination, Spinrad would beat out several prominent scientists who would have been newer faces in NOAA leadership.
These include Marshall Shephard, a prominent University of Georgia meteorologist, along with Dawn Wright, chief scientist at Esri — an international supplier of geographic information system software — and Everette Joseph, who leads the National Center for Atmospheric Research in Boulder, Colorado.
Context: Spinrad will need to work to restore confidence in NOAA's scientific integrity, after morale and public trust was eroded by a scandal in 2019....
Traditionally a controversy-free agency, NOAA was embroiled in a dustup in 2019 known as "sharpiegate" after agency forecasters seemed to correct President Trump's erroneous assertions that Hurricane Floyd would severely affect Alabama.
Under pressure from the White House, the agency criticized its own forecasters in an unsigned statement.
A series of investigations, including by the Commerce Department Inspector General's Office, concluded that officials at the cabinet agency as well as