Liz Cheney: GOP is "at a turning point"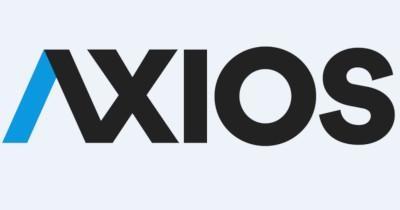 Rep. Liz Cheney (R-Wyo.) doubled down on her break from former President Trump in an op-ed for the Washington Post on Wednesday, warning the Republican Party must decide whether it's going to "choose truth and fidelity to the Constitution."
Why it matters: The editorial is her most extensive comment since leadership turned on her. Cheney, the No. 3 House Republican, has continued to speak out against Trump since her vote to impeach him for inciting the Capitol riots, much to the aggravation of some GOP leaders who now look to oust her.
---
Trump and House Minority Whip Steve Scalise (R-La.) have publicly endorsed Rep. Elise Stefanik (R-N.Y.) to replace Cheney, while House Minority Leader Kevin McCarthy (R-Calif.) was caught on a hot mic Tuesday saying he "lost confidence" in Cheney.
What she's saying: "I am a conservative Republican, and the most conservative of conservative values is reverence for the rule of law," Cheney wrote. "Each of us swears an oath before God to uphold our Constitution."...
"More than 60 state and federal courts, including multiple Trump-appointed judges, have rejected the former president's arguments, and refused to overturn election results," she noted. "That is the rule of law."
Context: Top Republicans including McCarthy bolstered Trump's baseless claims of election fraud.
The congresswoman added that she is committed to protecting "our democratic process ... no matter what the short-term political consequences might be."
In the immediate aftermath of the Capitol insurrection, she said, "almost all of us knew the gravity and the cause of what had just happened."
She cited McCarthy's reversal after commenting in January that