Here are the companies requiring workers to get vaccinated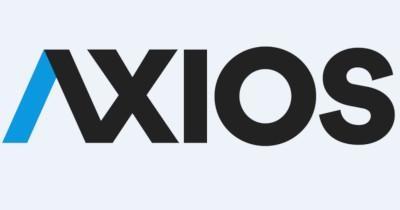 Life for the unvaccinated could get more difficult as bosses increasingly move to make COVID-19 vaccines mandatory.
The big picture: The federal Government in May said that it is legal for companies to require employees to get vaccinated for coronavirus.
---
By the numbers: 64% of Americans said in June or July that they would support federal, state or local governments requiring everyone to get vaccinated, according to a survey conducted by the COVID States Project.
Our thought bubble, via Axios' Caitlin Owens: Many vaccinated Americans appear to be losing patience with people who are still unvaccinated, which will probably make them all the more tolerant of mandates.
The companies:
Google CEO Sundar Pichai sent an email to employees announcing that those going back to the office needed to be vaccinated. The company is also extending its work-from-home policy through Oct. 18.
Facebook said that anyone going back to work in their U.S. campuses must be vaccinated.
Netflix is requiring that the casts for all of its U.S. productions be vaccinated, as well as everyone who comes in contact with them, Deadline reports.
Walmart Chief Executive Doug McMillon said that the retailer's corporate workers and managers must be vaccinated, according to a memo obtained by CNBC.
BlackRock says that only fully vaccinated workers are allowed to return to the office, a company spokesperson told CNN.
Morgan Stanley is prohibiting all unvaccinated staff and clients from entering its headquarters in New York, CNN notes, citing a memo sent to workers.
...