Senate leaving town a day early without finalizing reconciliation bill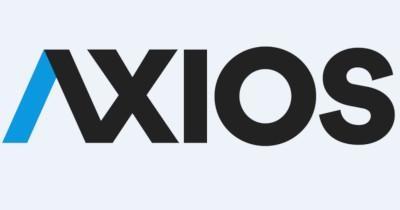 Senate leaders are planning to hold final votes for the week on Tuesday night so members can fly home early for Yom Kippur, three aides familiar with the talks tell Axios.
Why it matters: Senate Democrats, who returned on Monday from their month-long recess, are planning to leave town one day before Senate Majority Leader Chuck Schumer's (D-N.Y.) "soft" deadline for the House and Senate committees to finish drafting their portions of the $3.5 trillion infrastructure reconciliation plan.
---
However, many of the committees are still drafting details of the package, such as whether repealing the state and local tax deduction limits (SALT) should be included in the tax portion of the House Ways and Means bill.
They also have just over two weeks until the government runs out of money, and are close to the October deadline for when the U.S. is expected to default on its debt unless Congress raises the debt limit. As of now it's still unclear how, and when, they plan to do so.
Between the lines: The Senate was already scheduled to have a truncated week.
It planned to break ahead of sundown on Wednesday for those celebrating the Jewish holiday.
But ensuring the last votes for the week are held on Tuesday means Democrats also can avoid having to answer questions about whether they met the self-imposed Sept. 15 deadline.
What they're saying: Senate Democratic leadership aides insist the plan was never to have the finalized text by Sept. 15 but to have enough text that the caucus could discuss the contents during their weekly lunch meeting Tuesday — which they did....