"You blew it": GOP activist turns on corporations over vaccine mandates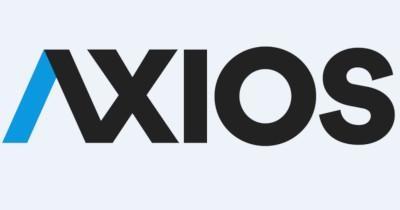 The chairman of the American Conservative Union said on "Axios on HBO" he accepts "Joe Biden is my president, and I want him to succeed," but predicted Republicans retake the House and Senate in 2022 — with greater than 50% odds Donald Trump runs in 2024.
The big picture: In a joint interview with his wife, Mercedes, Matt Schlapp also refused to share their vaccination status. And he told corporate America "you blew it" by embracing vaccine mandates and liberal social stances that have alienated GOP voters and politicians.
---
"It's offensive to those who support the Republican Party and the conservative movement," he said. "They thought that they could appease the left and that the people, this broad midsection of this country would just go along with it, and they're not going to."
Why it matters: The Schlapps, who once served together in George W. Bush's White House and remain close with Trump, are influential figures in the Republican Party.
The ACU hosts the annual Conservative Political Action Conference, a mandatory stop for upwardly mobile Republican political figures.
What they're saying: "He won the election," Matt Schlapp said of President Biden....
"You also have to acknowledge that we had a presidential election, an election generally, unlike any we had ever had, because we suspended the rules because of the terrible pandemic. And that resulted in us not following the verification of voters in these states.
"Joe Biden is my president, and I want him to succeed," Schlapp said. "And I want him to project strength overseas. ... We have never participated in any kind of rhetoric that would undermine that."