How America's turkey supply chain brings birds to your table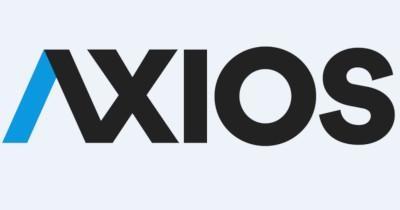 The route that your turkey took on its way to your table this year was beset by extreme weather, global supply-chain issues and labor shortages — many of the same factors contributing to the "Everything Shortage."
The big picture: Our Axios Local teams have turned their eye to each piece of the turkey supply chain — from Iowa, one of the top producers of animal feed nationwide; to Minnesota, the biggest turkey producer; to Arkansas, home of Walmart, the country's largest retailer.
---
The feed
Iowa's dominance in corn and soybean production makes it a top producer of animal feed.
Yes, but: Its farmers faced layers of challenges this last year, ranging from extreme weather conditions to a spike in global demand, resulting in skyrocketing feed prices for the rest of the U.S.
Extreme drought conditions in the majority of the state this spring fed into rising corn costs, as farmers questioned how much yield they could produce.
Meanwhile, there's been a spike in global demand for corn, particularly from China, meaning there are more dollars chasing fewer supplies.
That's resulting in higher feed prices for livestock producers, who were already under financial stress from 2020's disrupted food supply chain, said Lee Schulz, an economics professor at Iowa State University.
The turkeys
Minnesota farms produce around 45 million heads of turkey a year, according to the U.S. Department of Agriculture.
Jennie-O Turkey Store, a subsidiary of Minnesota-based Hormel, is the second-largest turkey producer in the country, as of 2019.
State of play: The resurgence of family...