U.S. and NATO urge Putin to take "diplomatic path" while bracing for Ukraine invasion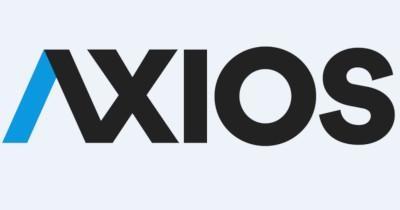 The U.S. and NATO provided Russia with written proposals on Wednesday to advance a "diplomatic path forward," even as they warned that Russia could invade Ukraine within days.
Why it matters: This is a delicate diplomatic balancing act. The U.S. and NATO want to show they're serious about diplomacy but unwilling to compromise on "core principles" — all without providing Vladimir Putin with an additional pretext for escalation.
---
The backstory: In December, as Russia was building up its now 100,000-strong troop presence on Ukraine's borders and the U.S. was calling for de-escalation, Moscow submitted written demands including that NATO rule out eastward expansion, roll back its presence in Eastern Europe and keep offensive weapons systems out of Ukraine.
In back-to-back press conference on Wednesday, Secretary of State Tony Blinken and NATO Secretary-General Jens Stoltenberg said they had responded to Russia's demands in separate but "mutually reinforcing" documents. Blinken said there were no concessions on key issues like NATO's "open door policy."
In addition, the U.S. and NATO made proposals of their own. Blinken emphasized the issue of arms control in his press conference and referenced a proposal for negotiations on a successor to the New START nuclear treaty.
Stoltenberg added that NATO had proposed steps to increase communication and reduce risks, including a potential new civilian hotline and increased transparency around military exercises.
Between the lines: Analysts have been warning that handing Putin a formal rejection of his security demands could help make his case for war with Ukraine. ...
"We decided to reply in written form because we take very seriously the idea of making progress, we've listened to the Russian concerns," Stoltenberg said.