Eying new House district, Democratic campaign chair faces backlash
Written by The Hill

Published in

Politics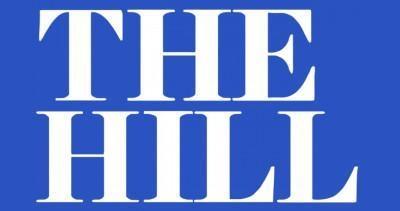 The looming overhaul of New York's congressional map has sparked open warfare among incumbent Democrats, setting the stage for a potential clash between the party's midterm campaign chairman and a first-term Black lawmaker — a scenario that's prompted a backlash from some members of the Congressional Black Caucus (CBC). 
The furor revolves around the recent announcement by Rep. Sean Patrick Maloney, who currently represents New York's 18th District, to run for reelection in the 17th, a seat currently held by fellow Democratic Rep. Mondaire Jones, a member of the CBC. 
Maloney heads the Democratic Congressional Campaign Committee (DCCC), and his proposed jump has drawn howls from some Democrats who say it's inherently unfair to have the campaign chairman — a figure who both controls the party's finances and is charged with protecting incumbents — take on someone currently holding a seat. 
Jones has not announced his plans if New York's new map, which a judge unveiled on Monday, is finalized. But Jones represents an overwhelming majority of the newly proposed 17th District, and if the new lines become law, he could be put in the difficult spot of either challenging Maloney to keep his seat or jumping to the 16th District to take on another Black liberal Democrat, Rep. Jamaal Bowman.
Rep. Joyce Beatty (D-Ohio), head of the CBC, downplayed the quarrel on Wednesday, pointing out that New York's map is not expected to be final until the end of the week. 
"We're not at Friday yet, so we don't know what the districts are gonna look like," she told reporters in the Capitol. 
But other lawmakers aren't waiting that long, lashing out at Maloney for even the threat of challenging an incumbent from his perch atop the...