Biden invokes Defense Production Act to address baby formula shortage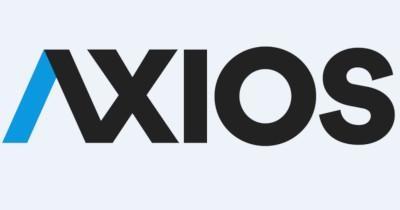 President Biden on Wednesday invoked the Defense Production Act to address the baby formula shortage that has caused panic for the millions of parents and caregivers in the U.S. who rely on formula to feed their children.
Driving the news: Invoking the DPA will require "suppliers to direct needed resources to infant formula manufacturers before any other customer who may have ordered that good," the White House said in a fact sheet.
---
Biden also directed several government agencies to use Department of Defense commercial planes to pick up formula overseas and bring it back to the U.S. to help restock shelves.
"Imports of baby formula will serve as a bridge to this ramped up production, therefore, I am requesting you take all appropriate measures available to get additional safe formula into the country immediately," Biden wrote in a letter to HHS Secretary Xavier Becerra and Agriculture Secretary Tom Vilsack.
The shortage turned into a full-blown crisis as retailers across the country have reported about 40% of their baby formula is out of stock, due to supply chain issues and a recent recall of certain products.
Go deeper: Why there is a baby formula crisis and what can be done about it ...