Senate Democrats propose DOJ license requirement for gun purchases
Written by The Hill

Published in

Politics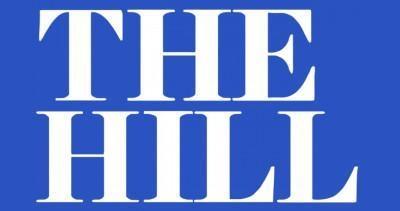 window.loadAnvato({"mcp":"LIN","width":"100%","height":"100%","video":"7684890","autoplay":false,"expect_preroll":true,"pInstance":"p1","plugins":{"comscore":{"clientId":"6036439","c3":"thehill.com","version":"5.2.0","useDerivedMetadata":true,"mapping":{"c3":"thehill.com","ns_st_st":"hill","ns_st_pu":"Nexstar","ns_st_ge":"TheHill.com","cs_ucfr":""}},"dfp":{"adTagUrl":"https://pubads.g.doubleclick.net/gampad/ads?sz=1x1000&iu=/5678/nx.thehill/news/senate/landing&ciu_szs=300x250&impl=s&gdfp_req=1&env=vp&output=vmap&unviewed_position_start=1&ad_rule=1&description_url=https://thehill.com/news/senate/feed/&cust_params=vid%3D7684890%26pers_cid%3Dunknown%26vidcat%3D/news/senate%26bob_ck%3D[bob_ck_val]%26d_code%3D257%2C294%2C291%2C273%2C281%2C294%2C268%2C293%2C291%26pagetype%3Dsubindex"},"segmentCustom":{"script":"https://segment.psg.nexstardigital.net/anvato.js","writeKey":"7pQqdpSKE8rc12w83fBiAoQVD4llInQJ","pluginsLoadingTimeout":12}},"expectPrerollTimeout":8,"accessKey":"q261XAmOMdqqRf1p7eCo7IYmO1kyPmMB","token":"eyJ0eXAiOiJKV1QiLCJhbGciOiJIUzI1NiJ9.eyJ2aWQiOiI3Njg0ODkwIiwiaXNzIjoicTI2MVhBbU9NZHFxUmYxcDdlQ283SVltTzFreVBtTUIiLCJleHAiOjE2NTI5ODA0MTV9.eVVyjLFRx4tmjPjEDSycHqNCitEnU1BteaBHLvEyYt4","nxs":{"mp4Url":"https://tkx.mp.lura.live/rest/v2/mcp/video/7684890?anvack=q261XAmOMdqqRf1p7eCo7IYmO1kyPmMB&token=%7E6S6xdZsObUS5MSZRblyiXLloGseZvo70MQ%3D%3D","enableFloatingPlayer":true},"disableMutedAutoplay":false,"recommendations":{"items":[{"mcpid":"7681946","title":"Blind Spots Of The Republican Party Have SHIFTED To Democrats. Politicians Completely OUT OF TOUCH","image":"https://m104216-ucdn.mp.lura.live/iupl_lin/A98/ACE/A98ACE21DE95856761AFEB983B222946.png?Expires=2082758400&KeyName=mcpkey1&Signature=56bvo9hKboBlsw-WfDxofQ70owU","token":"eyJ0eXAiOiJKV1QiLCJhbGciOiJIUzI1NiJ9.eyJ2aWQiOiI3NjgxOTQ2IiwiaXNzIjoicTI2MVhBbU9NZHFxUmYxcDdlQ283SVltTzFreVBtTUIiLCJleHAiOjE2NTI5ODA0MTV9.cEQXafc8D-xsAeVwFGsBjGoh1yfRsFUHxrVuuYBqVIY","ad_unit_path":"/5678/nx.thehill/hill_tv/rising"},{"mcpid":"7681941","title":"It's Time To BAN Tik Tok: Ryan Grim & Emily Jashinsky","image":"https://m104216-ucdn.mp.lura.live/iupl_lin/0B5/4C7/0B54C7C23020ACFB92FE1897065E3E2E.png?Expires=2082758400&KeyName=mcpkey1&Signature=zeS4ROEMSg0kRRtaAxj6JCPL19E","token":"eyJ0eXAiOiJKV1QiLCJhbGciOiJIUzI1NiJ9.eyJ2aWQiOiI3NjgxOTQxIiwiaXNzIjoicTI2MVhBbU9NZHFxUmYxcDdlQ283SVltTzFreVBtTUIiLCJleHAiOjE2NTI5ODA0MTV9.8YR1g63ibGCdophMOAHvAgfvEYeVZPRCTNOoKbuk-kE","ad_unit_path":"/5678/nx.thehill/hill_tv/rising"},{"mcpid":"7681937","title":"GOP Primary CHAOS Revealing The Next Generation Of Trumpism?","image":"https://m104216-ucdn.mp.lura.live/iupl_lin/E25/69D/E2569D00D0CBC527D987C9A5002D6E1A.png?Expires=2082758400&KeyName=mcpkey1&Signature=Gz0wYaOWSzwQc1YoDvgqgzHD-dA","token":"eyJ0eXAiOiJKV1QiLCJhbGciOiJIUzI1NiJ9.eyJ2aWQiOiI3NjgxOTM3IiwiaXNzIjoicTI2MVhBbU9NZHFxUmYxcDdlQ283SVltTzFreVBtTUIiLCJleHAiOjE2NTI5ODA0MTV9.9V3BWK_hLR3FSfOGnSn893AbKDZcZ83RprEZE1zbZPQ","ad_unit_path":"/5678/nx.thehill/hill_tv/rising"},{"mcpid":"7679736","title":"Katie Halper says Israel 'lied' about shooting of Palestine reporter","image":"https://h104216-fcdn.mp.lura.live/1/938892/pvw_lin/AC8/8D9/AC88D9B9183C74B988CBB60A4E1592FB_4.jpg?aktaexp=2082787200&aktasgn=d3d48b6e5b36205a16df7d928d756e9d","token":"eyJ0eXAiOiJKV1QiLCJhbGciOiJIUzI1NiJ9.eyJ2aWQiOiI3Njc5NzM2IiwiaXNzIjoicTI2MVhBbU9NZHFxUmYxcDdlQ283SVltTzFreVBtTUIiLCJleHAiOjE2NTI5ODA0MTV9.CToSk-fO88A5H1dlGjOnA3-J4ck7BR6QEG1kdjP31qA","ad_unit_path":"/5678/nx.thehill/hill_tv/rising"},{"mcpid":"7679539","title":"Matthew Thomas: Democrats 'don\u2019t seem to understand that they are in the business of politics'","image":"https://h104216-fcdn.mp.lura.live/1/938892/pvw_lin/D68/4A9/D684A9763FB3110DD28C45A64137BA06_7.jpg?aktaexp=2082787200&aktasgn=b82d4d6414b17624ce7880c28b69fadb","token":"eyJ0eXAiOiJKV1QiLCJhbGciOiJIUzI1NiJ9.eyJ2aWQiOiI3Njc5NTM5IiwiaXNzIjoicTI2MVhBbU9NZHFxUmYxcDdlQ283SVltTzFreVBtTUIiLCJleHAiOjE2NTI5ODA0MTV9.qqwPFE6_GujUK_hhrmuum_64U8g0sRZOCo9iIbIs5Nw","ad_unit_path":"/5678/nx.thehill/hill_tv/rising"},{"mcpid":"7679354","title":"Former lieutenant colonel on Ukraine aid: Wars not won by 'equipment,' but by 'troops and soldiers'","image":"https://h104216-fcdn.mp.lura.live/1/938892/pvw_lin/2EC/B2D/2ECB2D90DD2B6C4CB7ADE629D27F7C26_2.jpg?aktaexp=2082787200&aktasgn=5ecfe3022ca6ec7faa39c90bafc43263","token":"eyJ0eXAiOiJKV1QiLCJhbGciOiJIUzI1NiJ9.eyJ2aWQiOiI3Njc5MzU0IiwiaXNzIjoicTI2MVhBbU9NZHFxUmYxcDdlQ283SVltTzFreVBtTUIiLCJleHAiOjE2NTI5ODA0MTV9.q_U7D94ErdQZ8PTYBsopXQg5pExegueFLKic4MLfEoQ","ad_unit_path":"/5678/nx.thehill/hill_tv/rising"},{"mcpid":"7678274","title":"DEBATE: Is Government The ANSWER To Nationwide Formula SHORTAGE, Does Walmart LOVE The Minimum Wage?","image":"https://m104216-ucdn.mp.lura.live/iupl_lin/F57/5F9/F575F9F4D063F7F3C9ED16A84DDE6F2A.png?Expires=2082758400&KeyName=mcpkey1&Signature=KYeM9UtZQS5bm8MGbhzqDYl9wuY","token":"eyJ0eXAiOiJKV1QiLCJhbGciOiJIUzI1NiJ9.eyJ2aWQiOiI3Njc4Mjc0IiwiaXNzIjoicTI2MVhBbU9NZHFxUmYxcDdlQ283SVltTzFreVBtTUIiLCJleHAiOjE2NTI5ODA0MTV9.IHA9066I7FG5L9-nggzq_fxGsemAyWRGDfng5a5wEnk","ad_unit_path":"/5678/nx.thehill/hill_tv/rising"},{"mcpid":"7678028","title":"BIRTHING PERSONS': Niche wokeism or Democratic ROT? Briahna & Robby DEBATE | Rising Quick Takes","image":"https://m104216-ucdn.mp.lura.live/iupl_lin/EB2/7A1/EB27A1841FDF4AC5130C7B14366457C8.png?Expires=2082758400&KeyName=mcpkey1&Signature=PqrO6LnR_iAuUaaO0Do-OZ7SQB8","token":"eyJ0eXAiOiJKV1QiLCJhbGciOiJIUzI1NiJ9.eyJ2aWQiOiI3Njc4MDI4IiwiaXNzIjoicTI2MVhBbU9NZHFxUmYxcDdlQ283SVltTzFreVBtTUIiLCJleHAiOjE2NTI5ODA0MTV9.CfTCKIXudb5RU-2BzsFvDY5pBYy7C0FlfH_EmapKVAE","ad_unit_path":"/5678/nx.thehill/hill_tv/rising"},{"mcpid":"7678025","title":"ACLU ROASTED for tweeting that abortion rights are an LGBTQ Issue | Rising Quick Take","image":"https://m104216-ucdn.mp.lura.live/iupl_lin/437/41F/43741F93A6D540015A70FDFEDA899C57.png?Expires=2082758400&KeyName=mcpkey1&Signature=rQ15AGmJdOSOvZZFGQDZrCQneC8","token":"eyJ0eXAiOiJKV1QiLCJhbGciOiJIUzI1NiJ9.eyJ2aWQiOiI3Njc4MDI1IiwiaXNzIjoicTI2MVhBbU9NZHFxUmYxcDdlQ283SVltTzFreVBtTUIiLCJleHAiOjE2NTI5ODA0MTV9.ZhDTiTQTvtN0F99qxVkZDalb3pAgcEupq5q6W3Bwbow","ad_unit_path":"/5678/nx.thehill/hill_tv/rising"},{"mcpid":"7674724","title":"Hunter Biden Wasn't Involved In 'Anything Untoward': Biden's Disinfo Czar | Rising Quick Takes","image":"https://m104216-ucdn.mp.lura.live/iupl_lin/4BC/275/4BC27564F146D037BCFF061635BB7825.png?Expires=2082758400&KeyName=mcpkey1&Signature=drdQyMDai_fHfV_y-j8R11NaJEw","token":"eyJ0eXAiOiJKV1QiLCJhbGciOiJIUzI1NiJ9.eyJ2aWQiOiI3Njc0NzI0IiwiaXNzIjoicTI2MVhBbU9NZHFxUmYxcDdlQ283SVltTzFreVBtTUIiLCJleHAiOjE2NTI5ODA0MTV9.aQm9xWQPkMk0quYPTWLpJMN9CAgLSZ5VbOqz8asAREA","ad_unit_path":"/5678/nx.thehill/hill_tv/rising"}],"duration":5},"expectPreroll":true,"titleVisible":true,"pauseOnClick":true,"trackTimePeriod":60,"isPermutiveEnabled":true});
A trio of senators plan to introduce legislation on Thursday that will require residents to acquire a Department of Justice (DOJ) license before purchasing or obtaining a legal firearm. 
The bill would also raise the legal age for obtaining a firearm to 21 years old.
The bill was introduced by Sens. Cory Booker (D-N.J.), Bob Menendez (D-N.J.) and Richard Blumenthal (D-Conn.).
It has virtually no chance of becoming law given GOP opposition, but gives a sense of the breadth of restrictions on gun access that some lawmakers would favor imposing in the wake of years of mass shootings in the nation.
On Saturday, 10 people were killed at a Buffalo supermarket in a predominantly Black neighborhood by a lone gunman who released a racist screed before the attack that suggested he had targeted African Americans.
According to the bill text, the Federal Firearm Licensing Act will require residents to complete a written firearm safety test and...