Extreme weather plagues U.S., from Colorado snowstorm to East Coast heat wave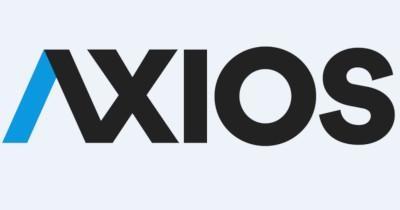 A hazardous weather weekend is shaping up across much of the Lower 48 states, with a potentially historic late May snowstorm cranking up across the Rockies and a heat wave hitting the East Coast.
Why it matters: More than 100 million Americans are experiencing dangerous weather conditions this weekend, as a cold front slams Colorado and southern Wyoming with heavy snow and a potentially record breaking heat wave surges toward the Northeast.
---
The big picture: A powerful cold front and its associated low-pressure area drove southeastward across the Rockies Friday, bringing heavy snow to parts of Wyoming and Colorado.
Colorado Springs recorded over 9 inches of snow as of Saturday morning, while multiple towns west of Denver had over 10 inches on Friday night, according to the National Weather Service (NWS).
The town of Black Hawk, Colorado, reported 11 inches of snow as of Friday evening.
The highest snowfall amounts recorded Saturday were in the mountains and foothills west of Denver and Boulder, with up to two feet reported around the Floyd Hill area, according to NWS Boulder.
More than 93,000 customers were without power in Colorado as of Saturday afternoon, according to the tracking service poweroutage.us.
Multiple reporting locations in Wyoming's portion of the Medicine Bow-Routt National Forests recorded more than a foot of snow on Friday.
Boulder climate station storm total 7AM, 8.3" snow, 1.20" liquid #boulderwx #cowx pic.twitter.com/qi6SBGGgfy

— Matthew Kelsch (@mattkelsch) May 21, 2022
The heavy snow is the result of winds pushing cold, moist air up and over the higher terrain,...