Republicans vow to kill domestic terrorism bill in Senate 
Written by The Hill

Published in

Politics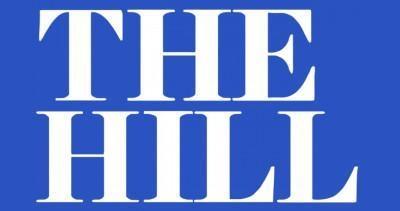 window.loadAnvato({"mcp":"LIN","width":"100%","height":"100%","video":"7690486","autoplay":false,"expect_preroll":true,"pInstance":"p1","plugins":{"comscore":{"clientId":"6036439","c3":"thehill.com","version":"5.2.0","useDerivedMetadata":true,"mapping":{"c3":"thehill.com","ns_st_st":"hill","ns_st_pu":"Nexstar","ns_st_ge":"TheHill.com","cs_ucfr":""}},"dfp":{"adTagUrl":"https://pubads.g.doubleclick.net/gampad/ads?sz=1x1000&iu=/5678/nx.thehill/news/senate/landing&ciu_szs=300x250&impl=s&gdfp_req=1&env=vp&output=vmap&unviewed_position_start=1&ad_rule=1&description_url=https://thehill.com/news/senate/feed/&cust_params=vid%3D7690486%26pers_cid%3Dunknown%26vidcat%3D/news/senate%26bob_ck%3D[bob_ck_val]%26d_code%3D309%2C300%2C301%2C302%2C303%2C304%2C306%2C307%2C270%2C273%2C298%2C299%2C296%2C297%2C295%2C256%2C257%26pagetype%3Dsubindex"},"segmentCustom":{"script":"https://segment.psg.nexstardigital.net/anvato.js","writeKey":"7pQqdpSKE8rc12w83fBiAoQVD4llInQJ","pluginsLoadingTimeout":12}},"expectPrerollTimeout":8,"accessKey":"q261XAmOMdqqRf1p7eCo7IYmO1kyPmMB","token":"eyJ0eXAiOiJKV1QiLCJhbGciOiJIUzI1NiJ9.eyJ2aWQiOiI3NjkwNDg2IiwiaXNzIjoicTI2MVhBbU9NZHFxUmYxcDdlQ283SVltTzFreVBtTUIiLCJleHAiOjE2NTMyMzkwOTF9.KVA_gARtcUKnaWdM2mqc9N3wiLZOeLqVYUbgSZZgj7E","nxs":{"mp4Url":"https://tkx.mp.lura.live/rest/v2/mcp/video/7690486?anvack=q261XAmOMdqqRf1p7eCo7IYmO1kyPmMB&token=%7E6S6wcZcPa0S5MSdWb12mXrloGseZvo70MQ%3D%3D","enableFloatingPlayer":true},"disableMutedAutoplay":false,"recommendations":{"items":[{"mcpid":"7698327","title":"UC-Irvine scholar says Biden order redeploying troops to Somalia similar to existing military policy","image":"https://h104216-fcdn.mp.lura.live/1/938892/pvw_lin/924/EB4/924EB4726307FB21B59A89353D7501A7_5.jpg?aktaexp=2082787200&aktasgn=6021ccdf338dfd53dcbae2049b6ca1c0","token":"eyJ0eXAiOiJKV1QiLCJhbGciOiJIUzI1NiJ9.eyJ2aWQiOiI3Njk4MzI3IiwiaXNzIjoicTI2MVhBbU9NZHFxUmYxcDdlQ283SVltTzFreVBtTUIiLCJleHAiOjE2NTMyMzkwOTF9.NyljX4aXUQWcLak2QRGwxIIbOVYw5CAbiZo2x__dZuU","ad_unit_path":"/5678/nx.thehill/hill_tv/rising"},{"mcpid":"7691510","title":"Former FDA official says parents should have warned sooner of baby formula shortage","image":"https://h104216-fcdn.mp.lura.live/1/938892/pvw_lin/EB9/3E8/EB93E883C8CF777ED3ED06B7D165A01E_2.jpg?aktaexp=2082787200&aktasgn=855d40604d2bc000a9c649796da9a14c","token":"eyJ0eXAiOiJKV1QiLCJhbGciOiJIUzI1NiJ9.eyJ2aWQiOiI3NjkxNTEwIiwiaXNzIjoicTI2MVhBbU9NZHFxUmYxcDdlQ283SVltTzFreVBtTUIiLCJleHAiOjE2NTMyMzkwOTF9.taD80vkBz4gNlypr9Oz6KfheWxF6QtCR6CLaKMk_H_Y","ad_unit_path":"/5678/nx.thehill/hill_tv/rising"},{"mcpid":"7686454","title":"Rolling Stone dubs Buffalo MASS SHOOTER A 'Mainstream Republican'","image":"https://m104216-ucdn.mp.lura.live/iupl_lin/31E/145/31E1452F6D61F27CA9387DE274BA188E.png?Expires=2082758400&KeyName=mcpkey1&Signature=OGhHYA2xmLlUIPOmtW6RDF8b_To","token":"eyJ0eXAiOiJKV1QiLCJhbGciOiJIUzI1NiJ9.eyJ2aWQiOiI3Njg2NDU0IiwiaXNzIjoicTI2MVhBbU9NZHFxUmYxcDdlQ283SVltTzFreVBtTUIiLCJleHAiOjE2NTMyMzkwOTF9.LX8KmTw3OqypB1ldCVjQKp6Vm9rJUYqPuZABK_wVxNg","ad_unit_path":"/5678/nx.thehill/hill_tv/rising"},{"mcpid":"7681946","title":"Blind Spots Of The Republican Party Have SHIFTED To Democrats. Politicians Completely OUT OF TOUCH","image":"https://m104216-ucdn.mp.lura.live/iupl_lin/A98/ACE/A98ACE21DE95856761AFEB983B222946.png?Expires=2082758400&KeyName=mcpkey1&Signature=56bvo9hKboBlsw-WfDxofQ70owU","token":"eyJ0eXAiOiJKV1QiLCJhbGciOiJIUzI1NiJ9.eyJ2aWQiOiI3NjgxOTQ2IiwiaXNzIjoicTI2MVhBbU9NZHFxUmYxcDdlQ283SVltTzFreVBtTUIiLCJleHAiOjE2NTMyMzkwOTF9.nRkYkcbp2Lkb-wdUQ0sl19uSsfmTfuHucTcFD4JR0Cc","ad_unit_path":"/5678/nx.thehill/hill_tv/rising"},{"mcpid":"7681941","title":"It's Time To BAN Tik Tok: Ryan Grim & Emily Jashinsky","image":"https://m104216-ucdn.mp.lura.live/iupl_lin/0B5/4C7/0B54C7C23020ACFB92FE1897065E3E2E.png?Expires=2082758400&KeyName=mcpkey1&Signature=zeS4ROEMSg0kRRtaAxj6JCPL19E","token":"eyJ0eXAiOiJKV1QiLCJhbGciOiJIUzI1NiJ9.eyJ2aWQiOiI3NjgxOTQxIiwiaXNzIjoicTI2MVhBbU9NZHFxUmYxcDdlQ283SVltTzFreVBtTUIiLCJleHAiOjE2NTMyMzkwOTF9.GHktmqHBxwbn1asTSog6m_7toHD6fp5IjPCS7soYwGc","ad_unit_path":"/5678/nx.thehill/hill_tv/rising"},{"mcpid":"7681937","title":"GOP Primary CHAOS Revealing The Next Generation Of Trumpism?","image":"https://m104216-ucdn.mp.lura.live/iupl_lin/E25/69D/E2569D00D0CBC527D987C9A5002D6E1A.png?Expires=2082758400&KeyName=mcpkey1&Signature=Gz0wYaOWSzwQc1YoDvgqgzHD-dA","token":"eyJ0eXAiOiJKV1QiLCJhbGciOiJIUzI1NiJ9.eyJ2aWQiOiI3NjgxOTM3IiwiaXNzIjoicTI2MVhBbU9NZHFxUmYxcDdlQ283SVltTzFreVBtTUIiLCJleHAiOjE2NTMyMzkwOTF9.WMHGUvUVOeghJVCxUOFVNJ4e8OWzUnYOk1H14hw_-Fk","ad_unit_path":"/5678/nx.thehill/hill_tv/rising"},{"mcpid":"7679736","title":"Katie Halper says Israel 'lied' about shooting of Palestine reporter","image":"https://h104216-fcdn.mp.lura.live/1/938892/pvw_lin/AC8/8D9/AC88D9B9183C74B988CBB60A4E1592FB_4.jpg?aktaexp=2082787200&aktasgn=d3d48b6e5b36205a16df7d928d756e9d","token":"eyJ0eXAiOiJKV1QiLCJhbGciOiJIUzI1NiJ9.eyJ2aWQiOiI3Njc5NzM2IiwiaXNzIjoicTI2MVhBbU9NZHFxUmYxcDdlQ283SVltTzFreVBtTUIiLCJleHAiOjE2NTMyMzkwOTF9.68EUGWaasAFXUZ-HpZevzS9L2S2X_oiLYGX9aBDH_1E","ad_unit_path":"/5678/nx.thehill/hill_tv/rising"},{"mcpid":"7679539","title":"Matthew Thomas: Democrats 'don\u2019t seem to understand that they are in the business of politics'","image":"https://h104216-fcdn.mp.lura.live/1/938892/pvw_lin/D68/4A9/D684A9763FB3110DD28C45A64137BA06_7.jpg?aktaexp=2082787200&aktasgn=b82d4d6414b17624ce7880c28b69fadb","token":"eyJ0eXAiOiJKV1QiLCJhbGciOiJIUzI1NiJ9.eyJ2aWQiOiI3Njc5NTM5IiwiaXNzIjoicTI2MVhBbU9NZHFxUmYxcDdlQ283SVltTzFreVBtTUIiLCJleHAiOjE2NTMyMzkwOTF9.1p34qV8QRwKPoldoXF6PjqoyWkK3B24Z5vSUajPNEp8","ad_unit_path":"/5678/nx.thehill/hill_tv/rising"},{"mcpid":"7679354","title":"Former lieutenant colonel on Ukraine aid: Wars not won by 'equipment,' but by 'troops and soldiers'","image":"https://h104216-fcdn.mp.lura.live/1/938892/pvw_lin/2EC/B2D/2ECB2D90DD2B6C4CB7ADE629D27F7C26_2.jpg?aktaexp=2082787200&aktasgn=5ecfe3022ca6ec7faa39c90bafc43263","token":"eyJ0eXAiOiJKV1QiLCJhbGciOiJIUzI1NiJ9.eyJ2aWQiOiI3Njc5MzU0IiwiaXNzIjoicTI2MVhBbU9NZHFxUmYxcDdlQ283SVltTzFreVBtTUIiLCJleHAiOjE2NTMyMzkwOTF9.K5Q5QDtrQsqmu4z0wPpLBznvGCY8XVikdmcy7ZOptM4","ad_unit_path":"/5678/nx.thehill/hill_tv/rising"},{"mcpid":"7674724","title":"Hunter Biden Wasn't Involved In 'Anything Untoward': Biden's Disinfo Czar | Rising Quick Takes","image":"https://m104216-ucdn.mp.lura.live/iupl_lin/4BC/275/4BC27564F146D037BCFF061635BB7825.png?Expires=2082758400&KeyName=mcpkey1&Signature=drdQyMDai_fHfV_y-j8R11NaJEw","token":"eyJ0eXAiOiJKV1QiLCJhbGciOiJIUzI1NiJ9.eyJ2aWQiOiI3Njc0NzI0IiwiaXNzIjoicTI2MVhBbU9NZHFxUmYxcDdlQ283SVltTzFreVBtTUIiLCJleHAiOjE2NTMyMzkwOTF9.6DkYbd3zBTTFkEkBUt09OGvHQcaIrN1uqoVlJFFzd8w","ad_unit_path":"/5678/nx.thehill/hill_tv/rising"}],"duration":5},"expectPreroll":true,"titleVisible":true,"pauseOnClick":true,"trackTimePeriod":60,"isPermutiveEnabled":true});
Senate Republicans are lining up against a House-passed bill that would authorize special offices within the government to investigate and monitor domestic terrorism, which is being pushed in the wake of a racist shooting in Buffalo that left 10 people dead.
The GOP compares the proposal, which sets up offices in the Department of Homeland Security, the Department of Justice and the FBI to target domestic terrorism, to the recently paused disinformation board set up by the Biden administration.
"It sounds terrible," Sen. Josh Hawley (R-Mo.) of the House-passed bill, predicting it won't get 10 Republicans in the Senate.  
"It's like the disinformation board on steroids. Another way to look at is the Patriot Act for American citizens," he added, referring to the law passed immediately after the Sept. 11, 2001, attacks that expanded the government's power to monitor phone and email conversations and collect bank records.  
Senate Majority Leader Charles Schumer (D-N.Y.) says he will bring the bill to the floor this week as a response to...