Top DOJ officials detail Trump's efforts to overturn election results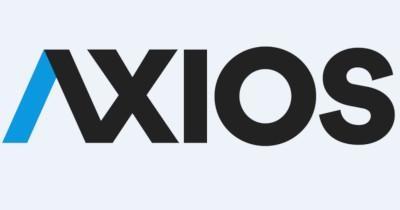 A series of former Trump Justice Department officials revealed on Thursday the extent of the former president's campaign to pressure them to find evidence of election fraud and overturn the 2020 election results, and later, to reorganize the department when they refused.
The big picture: The officials recounted a series of instances in which they repeatedly told former President Trump he was spewing conspiracy theories and that his claims of election fraud were not true. But Trump found new ways — and brought in new people such as former assistant attorney general Jeffrey Clark — to help push his false narrative.
---
Why it matters: The DOJ is a nonpartisan entity meant to be wholly independent from the White House. The testimony from Trump's top DOJ officials reveals the extent of his efforts to politicize and force the department to help him overturn the election results.
DOJ officials
The officials explained how they meticulously analyzed Trump and his team's allegations of election fraud, and repeatedly shut them down. Trump refused to believe them, they said.
Former acting Attorney General Jeffrey Rosen testified that "virtually every day" Trump told him the DOJ "had not done enough to investigate election fraud."...
Rosen said Trump questioned bringing on a special counsel for election fraud, urged him to meet with his campaign lawyer Rudy Giuliani, asked if the DOJ would file a lawsuit in the Supreme Court, wanted the department hold a press conference, and — later — discussed having the DOJ send a letter to state legislatures in Georgia and other states stating they had significant concerns that may have impacted the election results.
Rosen said Trump also suggested the DOJ