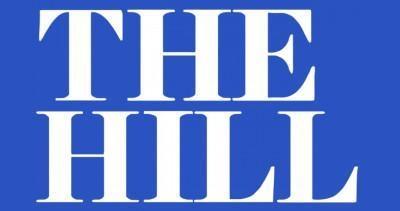 Two bills that would add regulations on tech companies in a way that aims to increase safety for kids online advanced out of a Senate panel Wednesday with broad bipartisan support. 
The Senate Commerce Committee advanced the Kids Online Safety Act (KOSA) and the Children's Online Privacy Protection Act, also known as COPPA 2.0.
Despite broad support for the proposals debated Wednesday, the hearing highlighted divisions among the top members of the committee.
Ranking member Sen. Roger Wicker (R-Miss.) criticized the panel for not bringing up the comprehensive data privacy bill he introduced. He voted against advancing Sen. Ed Markey's (D-Mass.) COPPA 2.0 bill, not based on the legislation itself but rather because he thinks the committee should be prioritizing the comprehensive American Data Privacy Protection Act (ADPPA). That bill addresses privacy concerns for all Americans, and also includes some protections for children that are included in the COPPA 2.0 bill. 
"While no legislation is perfect, the ADPPA represents a bipartisan, bicameral compromise which I believe has the best chance to reach the president's desk before the end of this year," Wicker said. 
"I appreciate all the work that has gone into the Children and Teens Online Privacy Protection Act, but the need for a national law that provides data protection for everyone must be this committee's priority. For that reason I can not support this legislation today," Wicker added. 
The ADPPA advanced out of the House Energy and Commerce Committee last week with bipartisan support. But Senate Commerce Committee Chair Maria Cantwell (D-Wash.) has not supported the proposal, based largely on pushback over enforcement of the law, meaning it has slim chances of advancing in the Senate. 
Republican Sens. Marsha Blackburn (R-Tenn.) and Mike Lee (R-Utah) also said...