2 people dead, 2 injured after lightning strike at D.C. park near White House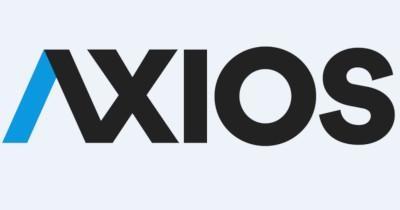 Three people died after being hospitalized for injuries from a lightning strike in a park near the White House, the Metropolitan Police Department said Friday.
The latest: D.C. police announced a third victim Friday — a 29-year-old man whose identity is being withheld until his family is notified, D.C. police told Axios.
---
The other two victims were 76-year-old James Mueller and 75-year-old Donna Mueller, from Janesville, Wisconsin.
D.C. police said Friday morning two other people who were injured from the strike in Lafayette Square were in critical condition in local hospitals.
The big picture: Two men and two women were hospitalized Thursday night with "critical life-threatening injuries" following the incident at the park, according to the District of Columbia Fire and Emergency Medical Services Department (DC Fire and EMS).
Officers witnessed the lightning strike and immediately began to render aid to the four victims, according to a fire department spokesperson.
What they're saying: "We are saddened by the tragic loss of life after the lightning strike in Lafayette Park. Our hearts are with the families who lost loved ones, and we are praying for those still fighting for their lives," White House press secretary Karine Jean-Pierre said in a statement Friday.
The National Weather Service issued a severe thunderstorm warning for the area Thursday evening....
There was a "6 stroke flash near the White House that hit the same point on the ground" at 6:49 p.m, analyst Chris Vagasky told the Washington Post.
That means six individual surges of electricity hit the same point on the