Senate rules official strikes part of Democrats' drug pricing measures
Written by The Hill

Published in

Politics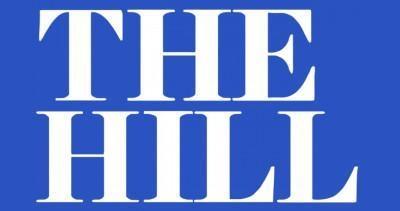 window.loadAnvato({"mcp":"LIN","width":"100%","height":"100%","video":"7891449","autoplay":false,"expect_preroll":true,"pInstance":"p1","plugins":{"comscore":{"clientId":"6036439","c3":"thehill.com","version":"5.2.0","useDerivedMetadata":true,"mapping":{"c3":"thehill.com","ns_st_st":"hill","ns_st_pu":"Nexstar","ns_st_ge":"TheHill.com","cs_ucfr":""}},"dfp":{"adTagUrl":"https://pubads.g.doubleclick.net/gampad/ads?sz=1x1000&iu=/5678/nx.thehill/news/senate/landing&ciu_szs=300x250&impl=s&gdfp_req=1&env=vp&output=vmap&unviewed_position_start=1&ad_rule=1&description_url=https://thehill.com/homenews/senate/feed/&cust_params=vid%3D7891449%26pers_cid%3Dunknown%26vidcat%3D/news/senate%26bob_ck%3D[bob_ck_val]%26d_code%3D1%26pagetype%3Dsubindex%26hlmeta%3Dhomenews__senate"},"segmentCustom":{"script":"https://segment.psg.nexstardigital.net/anvato.js","writeKey":"7pQqdpSKE8rc12w83fBiAoQVD4llInQJ","pluginsLoadingTimeout":12}},"expectPrerollTimeout":8,"accessKey":"q261XAmOMdqqRf1p7eCo7IYmO1kyPmMB","token":"eyJ0eXAiOiJKV1QiLCJhbGciOiJIUzI1NiJ9.eyJ2aWQiOiI3ODkxNDQ5IiwiaXNzIjoicTI2MVhBbU9NZHFxUmYxcDdlQ283SVltTzFreVBtTUIiLCJleHAiOjE2NTk4MDY1ODB9.iZGJ_K3xfRok5a_6Z02Z63FC8tDcAc4y_q0wwyHjsjo","nxs":{"mp4Url":"https://tkx.mp.lura.live/rest/v2/mcp/video/7891449?anvack=q261XAmOMdqqRf1p7eCo7IYmO1kyPmMB&token=%7E6SCwcJcDZES5PyhfZ12hWbloGseZvo70MQ%3D%3D","enableFloatingPlayer":true},"disableMutedAutoplay":false,"recommendations":{"items":[{"mcpid":"7734931","title":"Former lieutenant colonel: New US aid unhelpful for Ukraine","image":"https://h104216-fcdn.mp.lura.live/1/938892/pvw_lin/1B4/ABE/1B4ABEF975046797C557C760F062B2F2_1.jpg?aktaexp=2082787200&aktasgn=b991e2443ba415a56e377d3abdb6bd69","token":"eyJ0eXAiOiJKV1QiLCJhbGciOiJIUzI1NiJ9.eyJ2aWQiOiI3NzM0OTMxIiwiaXNzIjoicTI2MVhBbU9NZHFxUmYxcDdlQ283SVltTzFreVBtTUIiLCJleHAiOjE2NTk4MDY1ODB9.y846lXUnu09DPHgFi5Zy7xVST9XtNF2Z0HuPXg8ARZk","ad_unit_path":"/5678/nx.thehill/the_hill_tv"},{"mcpid":"7726143","title":"Conservative researcher says Texas social media law won't proliferate violence","image":"https://h104216-fcdn.mp.lura.live/1/938892/pvw_lin/DAD/6C4/DAD6C428E9802521E417539CB27E784F_8.jpg?aktaexp=2082787200&aktasgn=bcc0fda9a330de42fc0e9c806d0d1369","token":"eyJ0eXAiOiJKV1QiLCJhbGciOiJIUzI1NiJ9.eyJ2aWQiOiI3NzI2MTQzIiwiaXNzIjoicTI2MVhBbU9NZHFxUmYxcDdlQ283SVltTzFreVBtTUIiLCJleHAiOjE2NTk4MDY1ODB9.NGtwWvAlG-lb75SxQTfoeW-JFtR4EykLNmZa2CjeGTE","ad_unit_path":"/5678/nx.thehill/the_hill_tv"},{"mcpid":"7783804","title":"This Puerto Rican software company is using satellite data to save the beaches","image":"https://h104216-fcdn.mp.lura.live/1/938892/pvw_lin/55A/571/55A57198EBF0C935A93D53919F15E59D_6.jpg?aktaexp=2082787200&aktasgn=cbb6019fa21a73c4db77f7452da1d131","token":"eyJ0eXAiOiJKV1QiLCJhbGciOiJIUzI1NiJ9.eyJ2aWQiOiI3NzgzODA0IiwiaXNzIjoicTI2MVhBbU9NZHFxUmYxcDdlQ283SVltTzFreVBtTUIiLCJleHAiOjE2NTk4MDY1ODB9.CaORzEHcNga62X-ou1dYpr2bjj-R5Z1Gao6G6QTaRAY","ad_unit_path":"/5678/nx.thehill/changing_america/special_video_series/agents_of_change"},{"mcpid":"7708222","title":"Pfizer, Moderna IN THE WORKS on Omicron vaccine","image":"https://m104216-ucdn.mp.lura.live/iupl_lin/D2E/E3D/D2EE3D3F89C5A7453B551430185CC930.png?Expires=2082758400&KeyName=mcpkey1&Signature=9-KLYwgNxxO92WBIdkeBfZTWTKU","token":"eyJ0eXAiOiJKV1QiLCJhbGciOiJIUzI1NiJ9.eyJ2aWQiOiI3NzA4MjIyIiwiaXNzIjoicTI2MVhBbU9NZHFxUmYxcDdlQ283SVltTzFreVBtTUIiLCJleHAiOjE2NTk4MDY1ODB9.tvdjNtNOS3tKFcgKr4mwC0Pr1x9nZu6V2joxrlzvXB0","ad_unit_path":"/5678/nx.thehill/the_hill_tv"},{"mcpid":"7706528","title":"Watchdog group leader urges FEC to take action against liberal donor","image":"https://h104216-fcdn.mp.lura.live/1/938892/pvw_lin/BC2/8B4/BC28B49D28A66CBBFF55333080486BF2_2.jpg?aktaexp=2082787200&aktasgn=24a08d4194798349a672b21ba98c8147","token":"eyJ0eXAiOiJKV1QiLCJhbGciOiJIUzI1NiJ9.eyJ2aWQiOiI3NzA2NTI4IiwiaXNzIjoicTI2MVhBbU9NZHFxUmYxcDdlQ283SVltTzFreVBtTUIiLCJleHAiOjE2NTk4MDY1ODB9.ZPr7pw9TEGQWwklKNoOZCaUFriIn4nSdHeRMwKoCZRQ","ad_unit_path":"/5678/nx.thehill/the_hill_tv"},{"mcpid":"7734478","title":"Is this 3D-printed robotic arm the future of prosthetics?","image":"https://h104216-fcdn.mp.lura.live/1/938892/pvw_lin/7ED/1AA/7ED1AA9BA80B2F4AA9D5DB32EFA4A71A_7.jpg?aktaexp=2082787200&aktasgn=21f3f61fe9165a7e6ee632535d3928f4","token":"eyJ0eXAiOiJKV1QiLCJhbGciOiJIUzI1NiJ9.eyJ2aWQiOiI3NzM0NDc4IiwiaXNzIjoicTI2MVhBbU9NZHFxUmYxcDdlQ283SVltTzFreVBtTUIiLCJleHAiOjE2NTk4MDY1ODB9.VwQjeYEBT2pY9MPJOjdf4AetdwXQdDQtoBJzD5v7DYI","ad_unit_path":"/5678/nx.thehill/changing_america/special_video_series/agents_of_change"},{"mcpid":"7698327","title":"UC-Irvine scholar says Biden order redeploying troops to Somalia similar to existing military policy","image":"https://h104216-fcdn.mp.lura.live/1/938892/pvw_lin/924/EB4/924EB4726307FB21B59A89353D7501A7_5.jpg?aktaexp=2082787200&aktasgn=6021ccdf338dfd53dcbae2049b6ca1c0","token":"eyJ0eXAiOiJKV1QiLCJhbGciOiJIUzI1NiJ9.eyJ2aWQiOiI3Njk4MzI3IiwiaXNzIjoicTI2MVhBbU9NZHFxUmYxcDdlQ283SVltTzFreVBtTUIiLCJleHAiOjE2NTk4MDY1ODB9.Qc6PPVXe0FQ0HNe2ATaYwuLUNu0odvIOlHxahviMG0k","ad_unit_path":"/5678/nx.thehill/the_hill_tv"},{"mcpid":"7691510","title":"Former FDA official says parents should have warned sooner of baby formula shortage","image":"https://h104216-fcdn.mp.lura.live/1/938892/pvw_lin/EB9/3E8/EB93E883C8CF777ED3ED06B7D165A01E_2.jpg?aktaexp=2082787200&aktasgn=855d40604d2bc000a9c649796da9a14c","token":"eyJ0eXAiOiJKV1QiLCJhbGciOiJIUzI1NiJ9.eyJ2aWQiOiI3NjkxNTEwIiwiaXNzIjoicTI2MVhBbU9NZHFxUmYxcDdlQ283SVltTzFreVBtTUIiLCJleHAiOjE2NTk4MDY1ODB9.V1jyhjtBP_pmHVZf0hZq7z-nULCET_Gg848oeTGkrsA","ad_unit_path":"/5678/nx.thehill/the_hill_tv"},{"mcpid":"7678741","title":"Revolutionary indoor farming method uses 90 percent less water and slashes food waste","image":"https://h104216-fcdn.mp.lura.live/1/938892/pvw_lin/067/8D9/0678D9FE5F2B132BA2AD360292053BE0_6.jpg?aktaexp=2082787200&aktasgn=b10e94b780ca02ab666c47efa217f3e9","token":"eyJ0eXAiOiJKV1QiLCJhbGciOiJIUzI1NiJ9.eyJ2aWQiOiI3Njc4NzQxIiwiaXNzIjoicTI2MVhBbU9NZHFxUmYxcDdlQ283SVltTzFreVBtTUIiLCJleHAiOjE2NTk4MDY1ODB9.Dm8C-GNUS-h4c4TEaz_7-B2ebbpMvFECFf1PXVhr7kQ","ad_unit_path":"/5678/nx.thehill/changing_america/special_video_series/agents_of_change"},{"mcpid":"7686454","title":"Rolling Stone dubs Buffalo MASS SHOOTER A 'Mainstream Republican'","image":"https://m104216-ucdn.mp.lura.live/iupl_lin/31E/145/31E1452F6D61F27CA9387DE274BA188E.png?Expires=2082758400&KeyName=mcpkey1&Signature=OGhHYA2xmLlUIPOmtW6RDF8b_To","token":"eyJ0eXAiOiJKV1QiLCJhbGciOiJIUzI1NiJ9.eyJ2aWQiOiI3Njg2NDU0IiwiaXNzIjoicTI2MVhBbU9NZHFxUmYxcDdlQ283SVltTzFreVBtTUIiLCJleHAiOjE2NTk4MDY1ODB9.Z2mA_ho84_rnk5amT_i594qUxlxZpuOvGQVgIuqrTzA","ad_unit_path":"/5678/nx.thehill/the_hill_tv"}],"duration":5},"expectPreroll":true,"titleVisible":true,"pauseOnClick":true,"trackTimePeriod":60,"isPermutiveEnabled":true});
Democrats' sweeping economic package was narrowed somewhat on Saturday after a ruling from a top Senate rules official struck one of the provisions aimed at lowering prescription drug prices.  
The Senate parliamentarian, an official who determines whether provisions meet the chamber's complicated budget rules, struck down part of a provision that would limit drug companies' price increases to the rate of inflation.  
Senate Democrats had proposed requiring drug companies to pay rebates back to the government if their prices rose faster than the rate of inflation, both in Medicare and in the private health insurance market.  
The parliamentarian allowed the provision to stand in Medicare but struck it for people with private health insurance, such as those who get coverage through their jobs, a substantial chunk of the population.  
Still, as expected, the parliamentarian allowed to stand Democrats' signature drug pricing measure, which would for the first time allow Medicare to negotiate lower drug prices on some drugs.  
The parliamentarian also allowed to stand Democrats' clean energy tax package. Other parts of the package are still awaiting rulings, including a $35 cap on what patients have to pay...