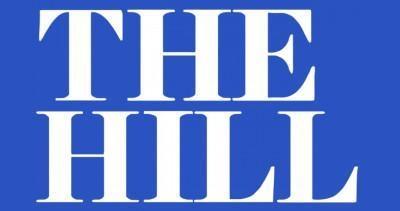 Republicans on the House Foreign Affairs Committee are using an interim report examining President Biden's chaotic withdrawal from Afghanistan to telegraph their plans to exercise intense scrutiny, and possible subpoenas, if the GOP clinches the majority in Congress in 2022. 
The strategy, led by House Foreign Affairs Committee ranking member Rep. Michael McCaul (R-Texas), is expected to be published this week in a 118-page, interim report called "'A Strategic Failure':  Assessing the Administration's Afghanistan Withdrawal." 
Included in the report are Republicans' intentions, if they take the majority, to use subpoena power to compel officials to sit for transcribed interviews, naming 34 current and former officials that they say the State Department has blocked from appearing before the committee.  
They also intend to subpoena documents that they say the State Department has failed to provide, including "documents, messages, reports, legal opinions, meeting readouts, and other materials related to the withdrawal from Afghanistan." 
"The Biden administration's, and specifically the State Department's, refusal to provide Congress with the necessary information regarding America's unconditional withdrawal from Afghanistan has hampered the Minority Committee's ability to complete a thorough investigation," the report, shared with The Hill, states.  
The report doesn't deliver any smoking guns, instead offering a detailed look at an event that many Americans watched unfold on TV, horrified by scenes of chaos outside the airport and Afghans inside chasing after planes. 
It spends ample time analyzing Biden's decision to continue to comply with timelines set forth in a deal first brokered by his predecessor, former President Trump. 
But Republicans primarily focus on a lack of planning leading up to the withdrawal and analyze a series of missteps and errors that complicated what was ultimately a deadly evacuation. 
"The Biden administration had largely wasted the...