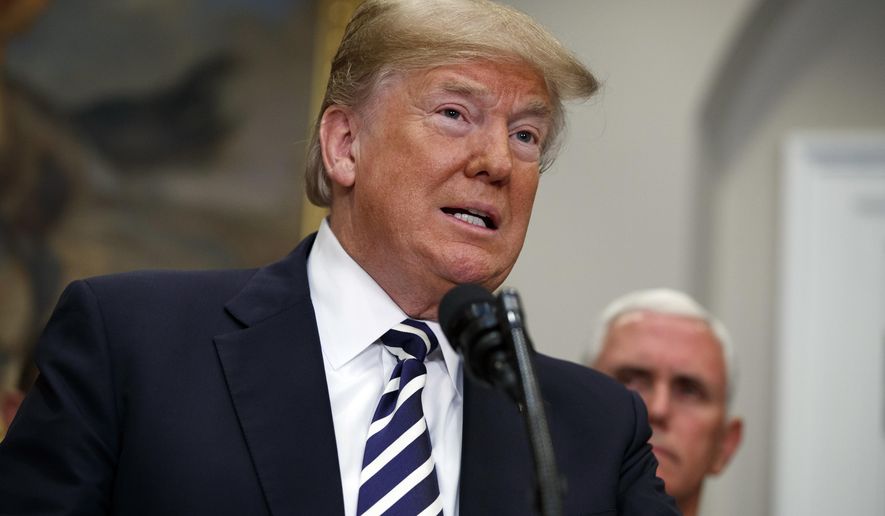 President Trump said Friday that the U.S. is again talking with North Korean officials, a day after he canceled a June 12 denuclearization summit due to Pyongyang's "hostility" toward his administration.
"We're talking to them now," Mr. Trump told reporters at the White House. "They very much want to do it. We'd like to do it. We'll see what happens."
He added that North Korea released a "very nice statement" in response to his canceling the summit in Singapore. He said the meeting could even be put back on track for June 12.
In a statement Thursday night, a top North Korean official expressed Pyongyang's willingness to meet with Mr. Trump "anytime and in any format." The statement said North Korea is "open-minded in giving time and opportunity to the U.S."...
Secretary of State Mike Pompeo said Thursday that North Korean officials had stopped communicating with U.S. officials in recent days. The White House also said that North Korea stood up a U.S. advance team in Singapore last week for a meeting that was intended to work on preparations for the June 12 summit.
The Washington Times Comment Policy
The Washington Times welcomes your comments on Spot.im, our third-party provider. Please read our Comment Policy
[1]
before commenting.References
^
Comment Policy
(www.washingtontimes.com)