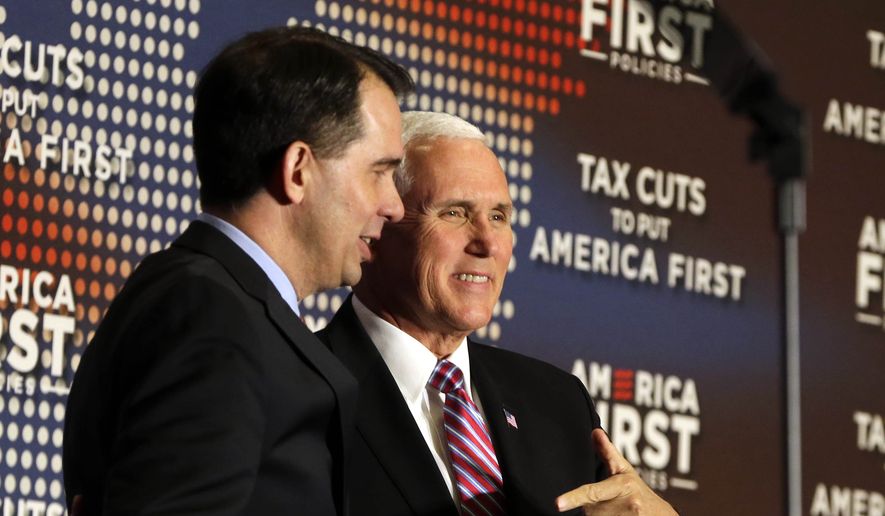 Wisconsin Gov. Scott Walker[1] released his first campaign ad[2] on Tuesday, focused on work training programs, in what's expected to be a campaign tied to his record.
"Governor Walker[3] is helping people like me get the training we need," says Shayla, the paramedic and firefighter featured in the ad, who went to technical college.
The spot is set to run nearly six months ahead of the November election in a state where races are likely to receive more national attention after President Trump's surprising victory there in 2016.
Democrats say releasing an ad this early, however, shows Mr. Walker[4]'s anxiety about the upcoming election.
"A panicked Scott Walker[5] is out with an ad buy before Memorial Day attempting to cover up his years of fiscal mismanagement and neglect of our state. He desperately hopes we will forget that he has puts himself and his donors first while neglecting workers, education and infrastructure," said Melanie Conklin, communications director for the Democratic Party of Wisconsin.
Although the race is expected to be somewhat competitive, Cook Political Report still has it as "leaning Republican" in their gubernatorial rankings....
The Washington Times Comment Policy
The Washington Times is switching its third-party commenting system from Disqus to Spot.IM. You will need to either create an account with Spot.im or if you wish to use your Disqus account look under the Conversation for the link "Have a Disqus Account?". Please read our Comment Policy
[6]
before commenting.References
^
Gov. Scott Walker
(www.washingtontimes.com)
^
campaign ad
(youtu.be)
^
Walker
(www.washingtontimes.com)
^
Mr. Walker
(www.washingtontimes.com)
^
Scott Walker
(www.washingtontimes.com)
^
Comment Policy
(www.washingtontimes.com)