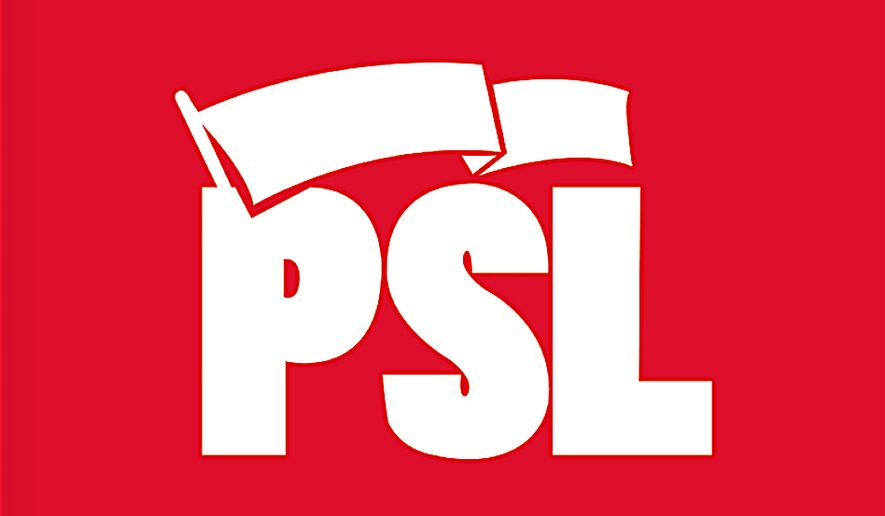 The Party for Socialism & Liberation has a keen interest in California as primaries loom on June 5. Eight candidates have filed to run for statewide office in the Golden State, running on the "Peace and Freedom Party slate," the organization advises[1], describing this designation as "California's feminist socialist political party."
The eight include Gloria La Riva for governor, Nathalie Hrizi for insurance commissioner, Jordan P. Mills for the 49th Congressional District, Gayle McLaughlin for lieutenant governor, John T. Parker for U.S. senator, C.T. Weber for secretary of state, Kevin Akin for state treasurer and Mary Lou Finley for state controller.
"California is the fifth largest economy in the world. Yet, the No. 1 and 2 cities with extreme poverty in the U.S. are Fresno and Bakersfield," said Ms. Riva, who also ran for president as a socialist in 2016.
"The corporations, banks and war profiteers get billions in tax breaks as they amass profits, while the workers and poor are struggling to get by. This is why Peace and Freedom Party's program and socialist ideals are gaining popularity," she noted.
There are 27 people running for governor in California, including five Republicans, a dozen Democrats and a wide assortment of third-party candidates. Lt. Gov. Gavin Newsom leads all the hopefuls in popularity, according to a University of Southern California-Dornsife/Los Angeles Times poll released Friday. Among Republicans, businessman John H. Cox has drawn the most support, the poll found.
But what about those third-party candidates, who include Libertarian and Green Party hopefuls? The poll found that Ms. Riva is the most popular of independent hopefuls, drawing as much as 2 percent of the vote among some demographics, which bests more than a few of her Democratic and Republican rivals....
The primaries are arriving at an interesting time in California, which finds at least two "exit" groups calling for the state to secede from the United States and become a new country. In April, California Secretary of State Alex Padilla cleared a ballot proposal for the secession idea to be included in the 2020 election. Advocates are already at work gathering the 366,000 voter signatures needed to have the proposal placed on the ballot.
The Washington Times Comment Policy
The Washington Times welcomes your comments on Spot.im, our third-party provider. Please read our Comment Policy
[2]
before commenting.References
^
advises
(www.pslweb.org)
^
Comment Policy
(www.washingtontimes.com)