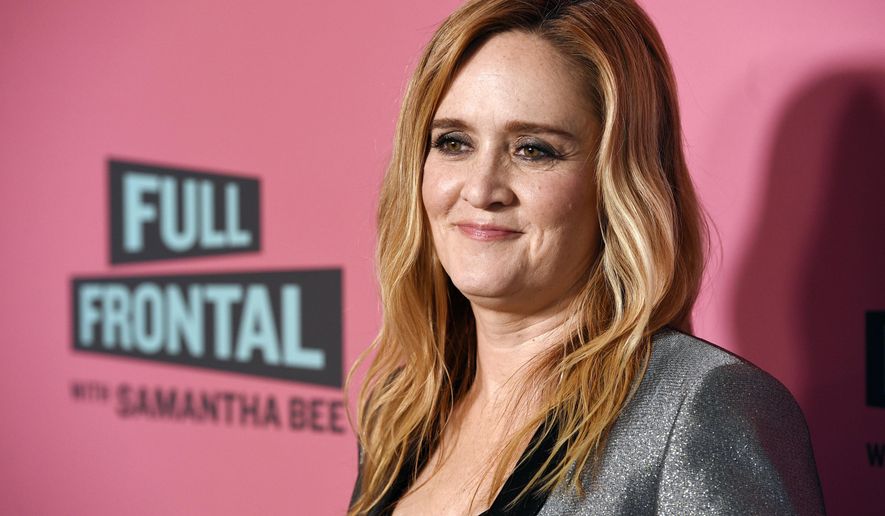 The annual Western Conservative Summit has denied a request for press credentials submitted by the TBS Network show "Full Frontal with Samantha Bee[1]" for the event[2] next week, which is the largest conservative gathering held outside of Washington, D.C., according to the Denver Post.
Organizers cited remarks made by Ms. Bee[3] about Ivanka Trump earlier this week as the primary driver for their decision, along with a previous experience with the primetime cable show.
"In 2016, Samantha Bee[4]'s production team came to the Western Conservative Summit. They did not provide fair coverage," said Jeff Hunt, director of the Centennial Institute at Colorado Christian University, which is staging the event.
"Instead, they bullied and harassed our attendees. Conservatives are tired of being mistreated by the liberal media. Shows like 'Full Frontal with Samantha Bee[5]' are not intent on reporting but bullying and shaming conservatives. Her request for media credentials to the Western Conservative Summit has been denied," Mr. Hunt said in a statement.
The significant event includes such speakers as Attorney General Jeff Sessions, Fox News host Ainsley Earhardt, Diamond and Silk, Rep, Mark Meadows, North Carolina Republican, NRA activist and columnist Dana Loesch, Media Research Center founder and president Brent Bozell and Washington Times editorial page editor and columnist Charles Hurt, among others....
The summit begins on Friday in Lakewood, Colorado, just outside of Denver.
The Washington Times Comment Policy
The Washington Times welcomes your comments on Spot.im, our third-party provider. Please read our Comment Policy
[6]
before commenting.References
^
Samantha Bee
(www.washingtontimes.com)
^
event
(www.ccu.edu)
^
Ms. Bee
(www.washingtontimes.com)
^
Samantha Bee
(www.washingtontimes.com)
^
Samantha Bee
(www.washingtontimes.com)
^
Comment Policy
(www.washingtontimes.com)