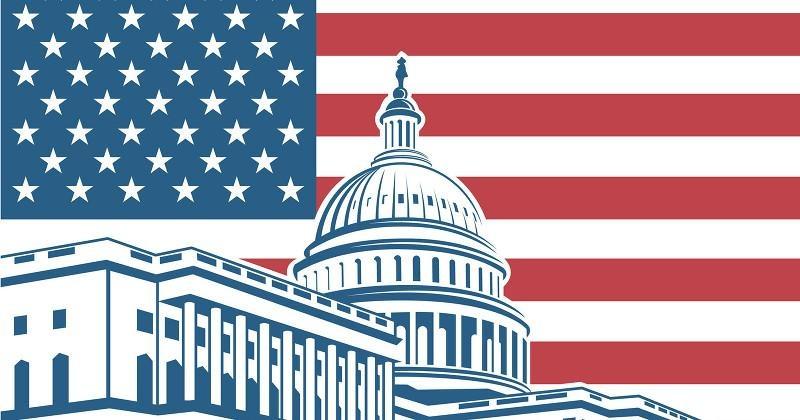 By Leah Askarinam
The Republican majority was at risk before Tuesday's primaries and it's vulnerable after the primaries. But a fresh crop of results in eight states narrows the crowded fields of candidates. Some results are not official, but this is where things are most likely headed.
Governor. Gov. Kay Ivey (R) vs. Walt Maddox (D). Rating: Solid Republican. Democrats got their top choice to face Ivey in November, but it's still an uphill climb for the Tuscaloosa Mayor, especially after Ivey won her GOP primary with a majority against two challengers.
2nd District. Rep. Martha Roby (R) vs. former Democratic Rep. Bobby Bright in the July 17 GOP runoff. Rating: Solid Republican. Roby has defeated Bright in a general election before, but now she has to prove she can do the same in a primary. If Bright, who lost the 2010 race as a Democratic incumbent but is now a Republican, does manage to make it to the general election, the race against Democratic nominee/minister Tabitha Isner could be worth watching.
Governor. Gavin Newsom (D) vs. John Cox (R). Rating: Solid Democratic. This race is important because Republicans were concerned about not having a statewide candidate to drive turnout down ballot. But unless something drastic happens in the next few months, Newsom will be California's next governor.
Senate. Sen. Dianne Feinstein (D) vs. Kevin De León (D). Rating: Solid Democratic. With about 60 percent of precincts reporting, Feinstein led the field with 44 percent, while De León received just 11 percent. Feinstein would ideally like to be over the 50-percent mark, but it's still hard to imagine De León overtaking her in November.  
4th District. Rep. Tom McClintock (R) vs. Jessica Morse (D). Rating: Likely Republican. The best-funded Democratic nominee, Jessica Morse, won the party nomination Tuesday. Morse, who worked for Barack Obama's Department of Defense and State Department, enters the general election with almost as much money in the bank as the Republican incumbent. Morse had $648,000 on May 16th compared to McClintock's $698,000.  
10th District. Rep. Jeff Denham (R) vs. Josh Harder (D) or Ted Howze (R) Rating: Tilt Republican. In an unexpected turn of events, this district is the one we're watching for Democrats to get locked out of. Democrat Josh Harder, a venture capitalist, is currently in second place, but veterinarian Ted Howze, a Republican, isn't too far behind.  
21st District. Rep. David Valadao (R) vs. T.J. Cox (D). Rating: Likely Republican. Neither candidate had a competitive primary opponent, so no surprises here.
22nd District. Rep. Devin Nunes (R) vs. Andrew Janz (D). Rating: Solid Republican. Janz, whose fundraising benefited from national attention on the congressman, easily defeated the other Democratic candidates.
25th District. Rep. Steve Knight (R) vs. Katie Hill (D) or Bryan Caforio (D). Rating: Tilt Republican. It's not yet clear who...