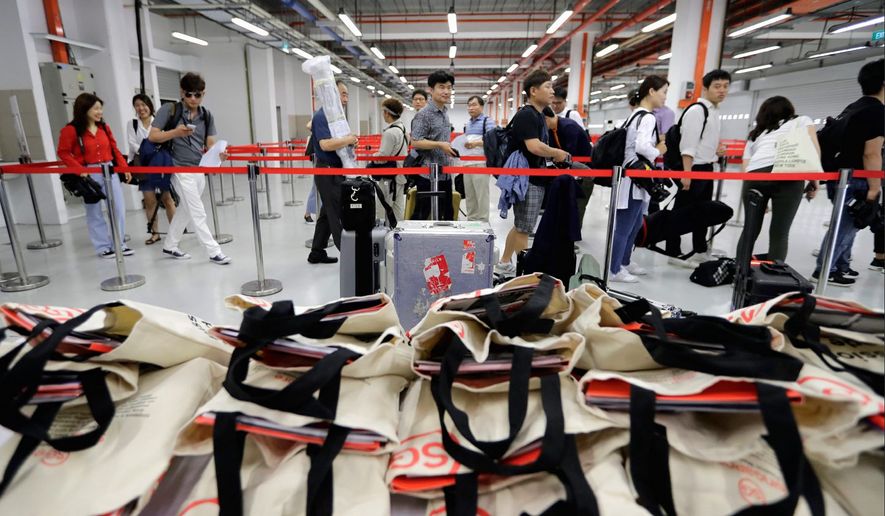 It is a global event of such importance that Pope Francis himself is praying for its success. The pontiff said Sunday that it was his hope that the talks between President Trump and North Korea leader Kim Jong-un would yield "a positive path that guarantees a peaceful future for the Korean peninsula and for the whole world."
Some in the Western news media, however, do not detect much positivity in the event, which has attracted 3,000 credentialed journalists seeking random access, or at least an international dateline.
In the lead-up to the meeting Tuesday, some skeptical U.S. news accounts urge caution or predict failure; the unprecedented encounter between the two leaders could be "a photo-op or a disaster" according The Washington Post.
One analyst cited USA Today for an automatic "downbeat" story on the event.
"It must pain the news organization whose editorial board declared that Trump is 'unfit to clean toilets' to report on the president at the historic Singapore summit with the leader of North Korea[1]. So how does USA Today handle it? By being downbeat on both the summit and, of course, Trump himself," writes PJ Gladnick, an analyst for Newsbusters.org, a conservative press watchdog.
"The USA Today hostility begins with their dire headline that declares Donald Trump, Kim Jong-un arrive in Singapore for a 'nuclear showdown.' Um, no. President John F. Kennedy and Soviet Premier Nikita Khrushchev going eyeball to eyeball during the Cuban Missile Crisis was a nuclear showdown, but the Singapore summit is a, well, summit — aka meeting," Mr. Gladnick said.
Meanwhile, the restless press has many hours before the summit gets underway and authentic news is made — whether it is big news, predictable news or not much news at all. Whatever happens, no one can distract from the historic nature of the summit. No matter how much squawking goes on, no matter how much speculation and criticism erupts in news coverage, history will still be made. A carefully calibrated image will emerge, a picture worth a thousand words: the inevitable photo of Mr. Trump and Mr. Kim — and it will be one for the ages.
"We're going to see that photograph of Trump and Kim for decades," predicted author and columnist Gordon G. Chang, an analyst who specializes in Asian matters, to Fox News anchor Chris Wallace.
A LITTLE LOCAL SUMMIT CULTURE...
"Hotels and food outlets in Singapore are building on the hype surrounding the historic summit," reports The Korea Times. "They are trying to use the landmark meeting as an opportunity to increase publicity and sales by rolling out new summit-themed options on their menus."The five-star Royal Plaza on Scotts Hotel is now offering the Trump-Kim Burger — grilled minced chicken and kimchi patty with seaweed, Korean rice rolls and fries, accompanied by Summit Iced Tea infused with Korean