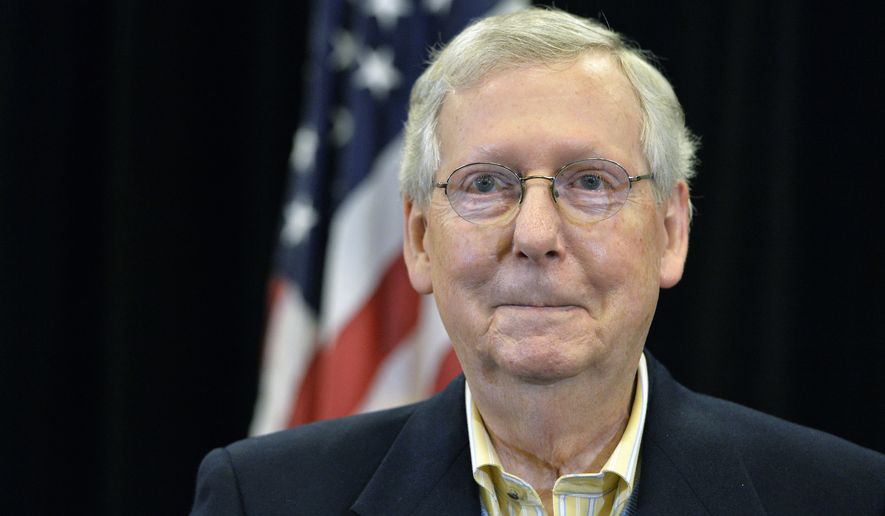 Senate Majority Leader Mitch McConnell[1] became the longest serving GOP leader in the United States Senate on Tuesday, according to a number of news reports.
Mr. McConnell[2], who first came to Washington, D.C. in 1985, has served "11 years, five months and 10 days," according to Roll Call[3], making him the longest-serving GOP leader in the history of the U.S. Senate, surpassing former Sen. Bob Dole, Kansas Republican.
According to a Morning Consult survey[4] from April, Mr. McConnell[5] is the least popular senator, with 52 percent disapproving of his performance.
The Kentucky Republican will be up for reelection in 2020....
The Washington Times Comment Policy
The Washington Times welcomes your comments on Spot.im, our third-party provider. Please read our Comment Policy
[6]
before commenting.References
^
Mitch McConnell
(www.washingtontimes.com)
^
Mr. McConnell
(www.washingtontimes.com)
^
Roll Call
(www.rollcall.com)
^
survey
(morningconsult.com)
^
Mr. McConnell
(www.washingtontimes.com)
^
Comment Policy
(www.washingtontimes.com)